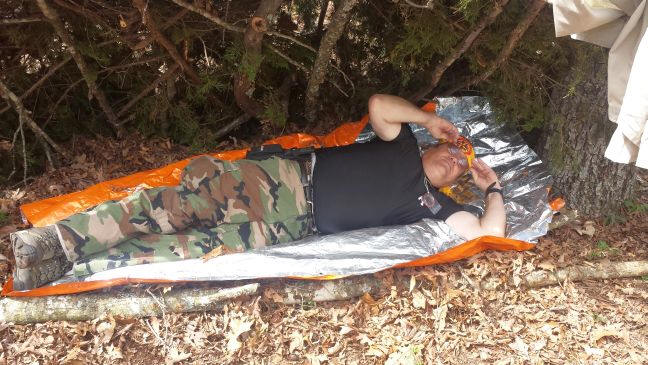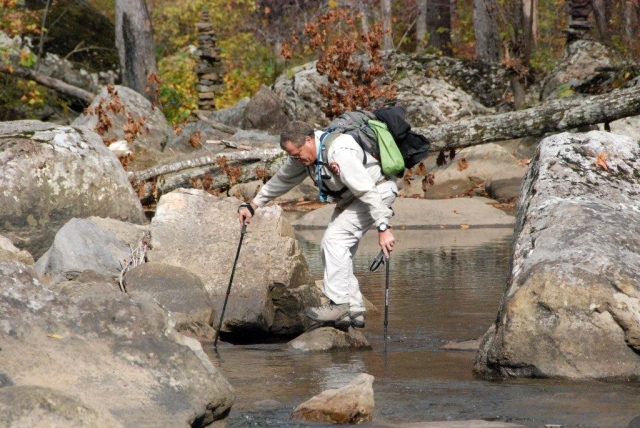 Mark Jones, Love camping all kinds, Ozark Missouri
This site is dedicated to Royal Ranger Ministry. For me the ministry begins when we leave the walls of the church.
-----------------------------------------------------------------------------------------------------------------------------------------------------------------------------------------------------------------------
Windows 8.1 - 10 Systems it's all Free to use! Your antivirus software will warn you not to install because these files are self installing..trying to make it easy for you. Call if you have issues. 417-343-0463
Ranger Database Link Windows 8.1 - Windows 10 08-11-2019 last update email if you have questions: markjonesranger@hotmail.com
MAC Version of the Ranger Database 12-04-2017
MAC users just download this file and unzip it to a folder of your choosing and run it from that folder.
Video Help Files how to Use the Program Other free programs at the bottom of this page.
Server updated from a 13 year old XP Pro to a Windows 10 Pro 01-02-2030 This had me scared! I configured this some 13 years ago! It worked with God's Help!
-----------------------------------------------------------------------------------------------------------------------------------------------------------------------
Master Plan 1995 Story of What God has done in my life. 16 meg zipped mp3 file
The Center of the Bible (if this doesn't play get a free power point view to view it)
The Camping Song my Favorite Song of all time by Jackie Blavette! Progressive Church dot com We should know better!!!!
Silly Songs by Jim Doughtery 75 meg Slideshow 2018 of So. MO. District Royal Rangers 9 minutes
District Slideshow of Royal Rangers 2018 3 minutes
---
Official Websites of Southern Missouri and the National Royal Rangers Links
District Southern Missouri Royal Rangers Website National Royal Rangers Website Southern Missouri FCF Website Gulf Region Website
---
--------------------------------------------------------------------------------------------------------------------------------------------------------------------------------------------------------------------------------------------------------------------------------------

CUTNCHOP

Review this cut n chop training every Pow Wow. It's good to go back and review this each year.

-----------------------------------------------------------------------------------------------------------

Southern Missouri District, SW Division, Springfield Sections Calendars can be found below! Holler if you find a error!

Current Calendar.Text View in pdf format Current Calendar 3- collm. Text View PDF Current Calendar in Month View Outpost 167 Calendar

Calendars Revised 03-19-2020

2020 Calendars!!!! Are you READY! Plan today for tomorrow!
---
Pictures and Other Royal Ranger Websites I am a kin to.
Southern Missouri RR History Pictures
Founder of Royal Rangers Memorial
03-23-2020 Name Scroll Saw Work 03-10-2020 Lazy Susan Project
03-18-2020 The Badge Beast 03-07-2020 Cardboard Score! 02-21-2020 Big Bat Cave Campout 02-08-2020 Cross Project
01-24-2020 FCF SWD Winter Lockin 12-06-2019 Commander and Spouse Retreat in Branson
11-30-2019 Cave Creek and Alum Cove Day Hike
11-15-2019 Bowers Hallow Falls Backpack 10-19-2019 FCF Fall Trek Leadmine 09-20-2019 FCF Fall Trace
09-06-2019 Hebron Float Trip 08-24-2019 SWD Ranger Kids Daycamp 08-17-2019 Beaver Creek Fish and Float
07-26-2019 Wet and Wild Cardboard Boat Regatta 07-15-2019 Regatta Boat Builds 06-20-2019 Backpacking Action Camp (BAC)
06-06-2019 So. MO District Royal Ranger Pow Wow 05-17-2019 Frontier Adventure 04-28-2019 Rocket Launch 04-27-2019 Buffalo River Float
04-12-2019 Hercules Glades Backpacking 03-25-2019 SWD Ranger Derby 03-15-2019 Eye of the Needle Backpack
03-09-2019 Amber Falls Day Hike 03-02-2019 Ranger Derby Springfield Sections 02-26-2019 So. MO Dist. FCF Exec Meeting
02-01-2019 Bat Cave Camp Out 01-25-2019 FCF SWD Winter Lockin 12-15-2018 Hideout Hallow Falls Day Hike 12-07-2018 Commander Spouse Retreat
11-17-2018 Richland Creek Backpacking Trip 10-27-2018 Hercules Glades devils Den Backpack B 10-20-2018 FCF Fall TREK
09-21-2018 FCF Fall Trace at Bloomfield 09-14-2018 Compton
Top Down Backpacking Trip 08-18-2018 Ranger Kid Day Camp 09-10-2018 Cardboard Boat Regatta
07-14-2018 Cardboard Boat Build Regatta 07-01-2018 Beaver Creek Sunday Float 06-22-2018 Beaver Creek Float and Fish
06-14-2018 Alaska Pathfinder Trip 06-07-2018 So. MO District Pow Wow 05-19-2018 FCF Frontier Adventure 05-04-2018 District Work Week 2018 SE Division Jamboree
04-21-2018 Evangel Temple Backpacking Trip 04-20-2018 SAC Survival Action Camp 03-24-2018 SWD Ranger Derby Racing
03-16-2018 Hercules Glades Backpack 03-03-2017 Springfield Sections Ranger Derby Race 02-24-2018 Ranger Derby Outpost 6
02-10-2018 LEAD 02-03-2018 Haversacks 01-26-2018 Bat Cave Campout 01-19-2018 FCF Winter Outing 12-15-2017 Centerpoint Big Bluff Backpack
12-01-2017 Commander and Spouse Christmas Party 11-24-2017 Hercules Glades devils Den Backpack 11-18-2017 Richland Creek Backpack
11-03-2017 Batchman 50 Eye of the Needle Backpack and Day Hike Bottom UP! 10-28-2017 Ranger Essentials
10-21-2017 Compton Bench Day Hike 09-22-2017 FCF Fall Trace 09-15-2017 Magnolia Falls Backpacking Trip 09-10-2017 Beaver Creek Float and Fish
09-09-2017 Dad's and Lads at Camp Wakonda 08-25-2017 Kyles to Jumping Cliffs Backpack and Tube Float
2017 Fish Trip to Beaver Creek 08-18-2017 Ranger Kids Day camp 2017 SWD Pow Wow and Cardboard Boat Regatta 07 -27-29-2017 SSAC Shooters Camp
07-22-2017 Beaver Creek Float JLDA 7-14-2017 BAC Backpacking Action Camp 07-06-2017
06-30-2017 Hebron to Twin Bridge Camp and Float 06-24-2017 Beaver Creek 1 mile float. 06-22-2017 Lead Mine Car Camping and Shooting Range
06-27-2017 Flat Creek Float 2017 So. MO District Pow Wow
05-29-2017 Grand Canyon Backpacking week Trip 05-19-2017 Frontier Adventure/Spring Outing 05-01-2017 Eagle Rock High Ropes
04-28-2017 Work Week 04-14-2017 Easter Weekend Backpack and Float 04-07-2017 Commanders Conference
03-31-2017 Sam's Throne Rappel and campout. 03-25-2017 South West Division Ranger Derby Race 03-21-2017 Zenith Climbing Gym
03-18-2017 LEAD 03-03-2017 Springfield N and S Sections Ranger Derby Race 02-25-2017 Outpost 6 Ranger Derby Race
02-17-2017 Compton to Benchtop Cabin Bushwack 02-11-2017 Ranger Derby Crafting 01-27-2017 Big Batcave Campout
01-20-2017 FCF Winter Outing 01-12-2017 Lead Mine Conservation Area 12-31-2016 Sneeds Creek Day hike. 12-09-2016 Woodworking Merit
12-02-2016 Commander and Spouse Retreat in Branson.
11- 25-2016 Richland Creek Fall Trip 11-20-2016 Grace Community RR Fund Raiser
11-13-2016 Paddy Creek Backpack Monday and Tuesday
10-28-2016 Eye of the Needle Top Down Backpack 10-08-2016 Thundering Canyon Falls Backpacking Trip. 09-24-2016 Bradleyville Float Trip
09-16-2016 FCF Fall Trace 09-09-2016 NRMC 09-02-2016 Richland Creek Hike and Swim and Camp
08-27-2016 Finley River Float 08-25-2016 Dads and Lads 08-20-2016 SWD Ranger Kids Day Camp
08-13-2016 Gasconaid Float Trip 08-05-2016 SWD Regatta and Pow Wow
07-17- 2016 Camporama 07-08-2016 North Fork of the White River Float
06-18-2016 Marshall and Sam's Wedding 06-15- 2016 Brown Branch to Bradleyville Float
06-10-2016 Jumping Cliffs Backpack 06-02-2016 Pow Wow So. Mo District
04-30-2016 Survival Campout at Sandstone Ridge 04-14-2016 Magnolia Falls Backpack
04-10-2016 Dine and Derby 04-08-2016 Southern Missouri District Commanders Conference
04-05-2016 SWD Ranger Derby Race 03-25-2016 Center Point Trail Goat Trail
03-05-2016 Spfd Sections Ranger Derby Races 02-27-2016 Ranger Derby Race Outpost 6 02-19-2016 Compton to Steelcreek Backpack
01-13-2016 Ranger Derby Crafting 01-29-2016 Bat Cave Campout 01-22-2016 SW Div FCF Winter Outing. 01-15-2016 FCF NW Div. Winter Outing
2016 Jan 9th, 2016 Freeze if you Please 25 miler backpack 12-11-2015 Cecil Cove Backpack 11-14-2015 Bowers Hollow Falls Backpack 11-06-2015
10-24-2015 Territorial Rendezvous Eye of the Needle Top Down 10-16,18-2015 Hercules Glades Coy Bald Backpack 10-02-2015
2015 SWD Pow Wow and Card Board Boat Regatta 2015 Cardboard Boat Building 2015 Backpacking Action Camp BAC
07-04-2015 July 4th Float on Swan Creek 2015 FCF Frontier Adventure 06-27-2015 Junior Leaders Shooters Camp 06-18-2015
2015 Pow Wow 05-08-10-2015 Marshall Bday Backpack 04-30-2015 Finely River Evening Float
04-11-2015 Survival Campout at Sandstone Ridge 04-03-2015 Easter Backpack and Float 03-12-2015 SWD Ranger Derby
03-20-2015 Sam's Throne Rappel and Campout. 03-15-2015 Compton Top Down Backpack
03-06-2015 Springfield Sections Ranger Derby Busiek February 20th-21st Winter Freeze if you please Campout Jan 30th Big Batcave Campout
Winter Outings Dec 23rd, 2015 Hideout Hallow Day hike Jan 3rd, 2015 Richland Creek Backpack 2014 Dec 20th -21st Hinge Template 2014
Nov 14th 2014 Boxley 25 miler 2014 Halloween Fire 2014 October 29th Richland Creek Day Hike
2014 October 10th Hercules Glades Wet Bacpack 2014 September Eye of the Needle Top Down Backpack 2014 FCF Fall Trace Rangermobile Race 2014
2014 SW Division Cardboard Boat Regatta 2014 Ranger Kids Day Camp
2014 Buffalo River Float Tyler Bend to Gilbert 2014 FCF National Rendezvous 2014 North Fork of the White River 2014 District Pow Wow
2014 June 19th CAC JLTA 2014 Family Vacation 2014 May COA GMA Ceremony 2014 Compton top Down May 9th Bday Trip
2014 Backpack and Float on the Buffalo River April 18th 2014 April 5th Survival Campout 2014 SW Division Ranger Derby
2014 Thundering Canyon Falls Sam's Throne March 14th-15th rappelling camping event
2014 Compton Backpack 2014 Big Bat Cave Campout
2014 FCF Winter Lockin Boxley to Ponca 01-03-2014 Backpack 11 miles 1 nights 2013 Pedistal Rocks 12-20,21-2013 It was a WET Backpack but worth it!
2013 Busiek Freeze if you please Backpack 2013 Timber Trips Pedestal Rocks State Park Backpack and Day hike Nov 8th -9th, 2013 2013 Aviation Merit
Compton Backpack and Day hike to the Top of Hemmend in Hollow Falls 10-18-2013 2013 Hercules Glades Backpack to devils den
2013 FCF Fall Trace 2013 Ranger Mobile Races 2013 Ranger Kids Day Camp 2013 SWD Pow Wow and Cardboard Boat Regatta
2013 Float North Fork of the White River 2013 BAC Junior Training Tails 2013 District Royal Ranger Pow Wow
Finley River Float from Ozark Dam to River Dale Dam 5" of rain fell!
Finley River Float Trip May 21, 2013 May 17th - 18th, FCF SW Division Spring Outing Sam's Throne Campout and Rappell April 5th - 6th 2013 SW Division Ranger Derby March 23rd, 2013
Eye of The Needle Top down Backpack March 15-16, 2013 March 9th Float Trip on Buffalo River Derby Promo 44 meg Video Derby Crafting February 16th Sandstone Castles February 16th-17
Paintbooth 2013 A Reminder to be safe Coybald Day trip 02-02-2013 FCF Winter Lockin 2013 Jan 18th-19th Life 360 Church.
Big Bat Cave Campout January 11th-12th, 2013 25 mile backpack from Steel Creek to Pruit on the Buffalo National River in Arkansas December 21st - 23rd, 2012 Unibox Timber Trip Page
November Saturday - Sunday 17th 18th Bowers Hallow Falls Backpack October 26th-27th Erbie Backpack 2012 Pedestal Rocks Backpack 2012Fall Trace 2012 Rangermobile Race
2012 Sawbuck and Ranger Annex Pictures 2012 devils Den Backpack 2012 Ranger Kids Day Camp
SWD Pow Wow and Cardboard Boat Regatta Cardboard Boat Design Tips Camporama 2012 Junior Canoe Expedition JCE
Pow Wow 2012 BB Gun Campout 2012 Springfield Sections April 27th, 28th. Swedish Fire Torch 2012
Sam's Throne Rappel March 16th and 17th 2012 Springfield Sections Ranger Derby Race Feb 25th, 2012
2012 Springfield Sections Ranger Derby Crafting Bat Cave Campout January 20th, 21st, 2012 2011 Hercules Glades Blair Ridge Bushwack
Richland Creek Backpack December 10th-11th, 2011 Hercules Glades Backpack and Day hike 11-11-2011
Thundering Canyon Falls Backpack and Hike 2011 October 7th and 8th
FCF Fall Trace 2011 2011 FCF Territorial Dads and Lads 2011 RKTC 2011 in Spirngfield Missouri Ranger Kid Day Camp August 20th 2011
SW Division Card Board Boat Regatta 2011 Merit Camp 2011 JLTA 2011
JTT 2011 2011 FCF Frontier Adventure 2011 District Pow Wow FCF SWD Springouting
Derby Days with Four Schools 2011 Ranger Mobile Race at Tri Lakes 2011 Dayspring Day at the Park
2011 Bowers Hollow Falls Backpack SW Division Ranger Derby 2011 2011 Herculies Glades Devils Den Backpack
2011 Spfd Sections Ranger Derby Race Sections 2011 Ranger Derby Crafting 2011 SWD FCF Winter Lockin 2011 Engelwood FCF
Ranger Derby Promovideo on Youtube Bat Cave Campout 2011 Thunder Canyon Falls Backpack Nov 19th, 2010
2010 Eye of the Needle Top Down Backpack 2010 FCF Fall Trace 2010 Ranger Kids Day Camp NW Div
2010 Ranger Kids Day Camp Report SW Division Pow Wow and Card Board Boat Regatta 2010 2010 JLTA Camp Pictures and Report
2010 JCE at 11 point River 2010 Finely River Float 2010 So. Missouri District Pow Wow 1000 men Friends of Ranger Raise Funds for Pow Wow
2010 Frontier Adventure Pow Wow Crafting Event at Outpost 6 Buffalo River Float Trip Campout "Take 2" Boone Farm Outing 2010
Rangermobile Race 2010 Pictures 2010 Commanders Conference Photos 2010 SW Division Ranger Derby Race
Devils Den Backpack March 12th -13th Springfield Sections Pinewood Derby Race 03-06-2010 Paint Your Friends Paint Ball Campout 02-26-2010
Springfield Sections Pinewood Derby Crafting Lockin Sam's Throne Backpack and Campout 2010 2010 FCF NESE Winter Lockin 2010 The Big Bat Cave Campout
2009 Winter Backpack to the Eye of the Needle 2009 Buffalo River Kayak 2009 Territorial Rendezvous in So. MO. 2009 Goat Trail Backkpack
2009 FCF Fall Trace 2009 2009 SW Div Ranger Kids Day camp
2009 Card Board Boat Regatta and SW Division Pow Wow 2009 JTT 2009 So. Mo District FCF Frontier Adventure
2009 Southern Missouri District Pow Wow 2009 Pow Wow New Gym 2009 NE DIV FCF Spring Outing
2009 Education Building GYM 2009 FCF SW Division Spring Outing 2009 FCF NW Division Spring Outing 2009 Springfield Sections Ranger Mobile Race
2009 LTA Campout SW Division 2009 Eye of the Needle Backpack 2009 Talking Rocks Rappelling 2009 Ponca to Kyles Backpack 2009 Bow Drill Fire Page
2009 March 14th Eye of the Needle March 7th Southwest Division Pinewood Derby Race 2009 Springfield Sections Pinewood Derby Race Sam's Throne Campout
2009 Big Bat Cave Campout A blast from the Past 2009 FCF NW Division Winter Ouitng Candles for the Big Bat Cave 2009 LTA Training at the Ranger Annex
2009 FCF NE and SE Division Winter Outing 2009 FCF SWD Winter Outing Attic Lift 2009 2008 Springfield Sections Pinewood Derby Crafting Lockin 12-12-2008
Pinewood Derby Paint Curing Box Extreme Sports Video Cedar Fort by Marshall Jones Peer Season Paintball Campout Nov.14th-15th 2008 Richland Creek Fall Backpack
2008 ROTY So. MO District 2008 ROTY Springfield Sections 2008 NRA Small Bore 2008 FCF Fall Trace 2008 NW Division Merit Camp 2008 JLTA
2008 Cardboard Regatta and SW Div Pow Wow 2008 Rendezvous JCE 2008 Float Trip 2008 Pow Wow Pioneering Merit Pictures FCF Frontier Adventure 2008
2008 LTA Campout RK Skills 2008 Commanders Conference 2008 Richland Creek Backpack Various Facades from over the years 1999 - 2005
2008 Ranger Mobile Race 2008 Busiek Winter Backpack 2008 Springfield Sections Pinewood Derby Race 2008 Bowers Hallow Falls Buffalo River
2008 FCF Winter Outing NW Div. 2008 FCF Winter Outings 2008 Tanning Deer Hide 2007Pinewood Derby Lockin 2007 Basic DTC / JTC Lockin 2007 FCF Teritoral
2007 Devils Den Backpack and Hike
2007 Ranger Basics at the Annex 2007 Ranger of the Year Section Evaluations
2007 FCF Fall Trace 2007 SWD Ranger Kids Day Camp I shot a Bear! 2007 Card Board Boat Regatta and Pow Wow 2007 Merit Camp
2007 Buffalo River Trail Backpack 2007 Wonders of Wildlife Fishing Trip Pow Wow 2007 Southern Missouri District
2007 NE/SE Division FCF Spring Outing 2007 SW Division FCF Daniel Boone Chapter Springing Outing 2007 NW Division FCF Daniel Boone Chapter Springing Outing
Red Compass Merit Bearings Corrected 2007 Rangermobile Race at Trilakes 2007 SW Division Pinewood Derby Race
2007 Springfield Sections Pinewood Derby Race 2007 Gulf Region ROTY and Seminar Pictures FCFneseDivWinterTrace Report FCFnwDivWinterTrace
The Big Bat Cave 2007 Moccasin 2006 Pinewood Crafting Lockin 2006 Pow Wow Maintainance Building 2006 Devils Den Backpack River Run 2006 ROTY District
2006 ROTY Springfield North and South and Joplin and West Plains Sections 2006 FCF Fall Trace at Laut Farm
2006 SW Division Ranger Kids Day Camp 2006 Advancement Academy
2006 Card Board Boat Regatta Tent Cabela CampORama 2006 Air Conditioner Portable Strafford Parade Pow Wow 2006 Southern Missouri District Pictures
FCF Spring Outing May 19th - 20th, 2006 NE Division RK Day Camp May 6th 2006 So. Mo Commanders Conference 2006 Ranger Mobile Race My wife the Sky Diver!
2006 SW Division Pinewood Derby Race Pictures ICS Training 2006 Rolla Missouri 2006 Springfield Sections Pinewood Derby Races Pictures
Gulf Region ROTY and Leaders Seminar
FCF SE NE Div FCF Winter Outing FCF SWD Winter Outing 2006 Big Bat Cave Campout 2006 FCF Executive Committee Meeting Pictures
2005 Pinewood Derby Crafting Lockin 2005 Basic DTC Lockin 2005 Hercules2 Glades Backpack 2005 ROTY District Evaluation 2005-2006 Campground Improvements October
2005 Merit Workshop in Spfd Missouri 2005 Hercules Glades Backpack 2005 ROTY Springfield - West Plains Sections
FCF District Fall Trace 2005 So. Mo Dist. Sandstone Ridge SW Division 2005 Ranger Kids Day Camp ANTC Eagle Rock Pictures will be here tonight! 09-12-2005
2005 WET n' WILD Card Board Regatta 2005 Southern Missouri Advancement Camp
2005 Buffalo River Trail 2005 Southern Missouri District Pow Wow Pictures 2005 GMA at Republic AOG 2005 Ranger Mobile Race Results and Pictures
2005 Ranger Mobile Race Video 7 minutes 280 meg mp4 file RangerMobilePlansPDF 2005 So.MO.Dist.Commanders Conference
2005 LTA Campout and RK Training Camp 2005 South West Division Pinewood Derby Pictures 2005 South West Division Pinewood Derby Video 60 meg 14 minutes
2005 Pinewood South West Division Race Results 2005 Springfield North and South Section Pinewood Derby at Nixa AOG
2005 Spfd Sections North Section Pinewood Race Results 2005 Spfd Sections South Section Race Results
Visit our Springfield South Sectional Website The Big Bat Cave 2001 The Big Bat Cave 2005
SW Div. LTA Campout 2003 My Past Websites GMA at Lebanon AOG ROTYsec2003
GMA Parkcrest Christmas Parade Float Pictures Gulf Region ROY RangerMobile2002 2001 Float Christmas
So. MO District Pow Wow 2003 Card Board Boat Regatta 2002 Pictures
Card Board Boat Regatta 2003 Pictures Germany Rangers Homemade Rafting
SW Div Ranger Kids and Pow Wow Pictures Outpost 153 Herculies Glades Backpack
ICS in Rolla 2004 Pinewood Derby Crafting 2004 Pinewood N/S Sections Race 2004
Pinewood Derby Track Plans Fire starter Instructions First Aid Check off pdf Climbing Wall Plans
I would like to help! SW Division Pinewood Derby Race Results 2004 SW Div Pinewood Race Pictures Survival Campout 2004
Work Week 2004 Pow Wow Facade and shower house FCF Spring Outing Pictures 2004
Pow Wow So. Mo District 2004 FCF National at Eagle Rock Rondevous 2004 2004 Card Board Boat Regatta Pictures
2004 Ranger Kids Day Camp Pictures 2004 Ranger Kids Day Camp MPG 152 MEG Download
Marshall's Tree House Our Troops in IRAQ Council Fire Lighting Ideas
Busiek Backpack 2004 ROTYSection2004 ROTYDistrict2004 2004 Pinewood Derby Crafting Lockin Pictures Older Past Websites
The Big Bat 2001 Cave Pagents and Facades and Themes FCF Family Camp in Texas
Pinewood Derby or Ranger Derby Car Templates Ranger Derby Pinewood Derby Cars Ideas Ranger Derby Kit Template with Gage
Slides of Kenny and Ilene Jones
---
Free Software I have designed and compiled. Ranger database Link is at top of page.
MAC Ranger Database Solution 10-29-2015 Just copy it to a folder and run it from there.
Video Help Files how to Use the Program
Orienteering and Control Codes Program dated: Windows 10.1 11-11-2017 33 meg in size. This creates a Control code Sheet for your Orienteering Course along with Names.

Windows 10 Royal Ranger Mouse Cursor just save this on your computer. Then pull up mouse settings in your computer and browse to where you downloaded and unziped this ranger.ani file and apply it.
Free Paycheck Program Updated 11-04-2008 11 meg Download size. A paycheck calculating program. Day by Day!
Free Trip Tracker Program. 10 meg Download size. A Trip Tracking Program as you go just log your receipts and mileage.
---
---
"The Royal Rangers® name, clubs names, logos, emblems, and artwork are registered trademarks or copyright protected properties. © 2007 by The General Council of the Assemblies of God,
1445 N. Boonville Ave., Springfield, Missouri 65802. Used by permission. All rights reserved."