We had a great time. May 21st, 2013. 5:30 pm to 8:00 pm. On the water at 6:10 pm and off the water at 8:10 pm. Floated from Linden Lure to the Riverside Bridge.
Had a light shower of rain for about a 45 minutes of the float but when your in the water and most are flipping what's a little rain from the sky! I stayed dry this time!!!!
Water was at the 2.5 foot level and flowing very well. A group of 11 Rangers and friends of Rangers floated and had a great time. We did have a mix up on the shuttle drop off vehicle and had to call in my wife to bail us out. So that put us behind a little on the pickup time. Everyone flipped except 4 of us. The River between Linden and the first bridge has several places that you have to portage around the trees. A nice float and we had a great time. Rob lost his 2nd fishing pole in less than 8 days on this river. He made fun of my kiddie pole but I think he is buying one next...GRIN! I lost 2 of my poles last year. HA!
Youtube video of short section on the river.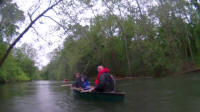 Dad and Sons have a great time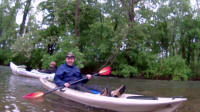 Rob's New Kayak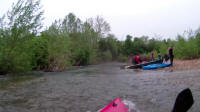 Half way break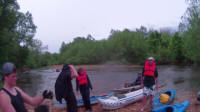 Stretch those legs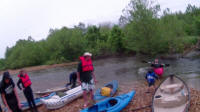 Near Miss by a Rock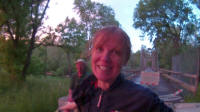 Kayak Report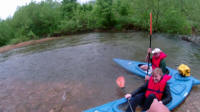 Fun time on the River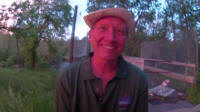 David confesses to a kayak flip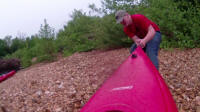 Ernie pulling me out of the water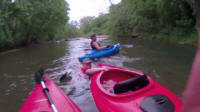 After 6 flips..just pull me down river!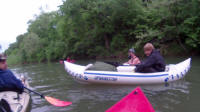 Joshua Speed Kayak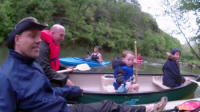 Naval Blockaide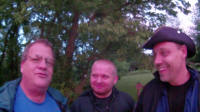 River Report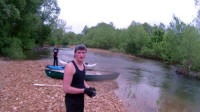 Marshall talking to Dad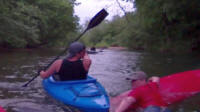 Towing Ernie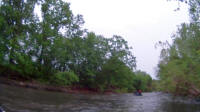 Put in!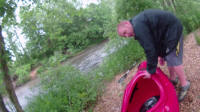 These kayaks fill up fast when they roll!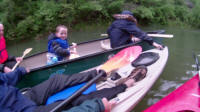 Water Baliah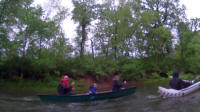 Just floating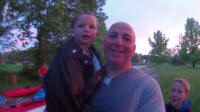 Trip Report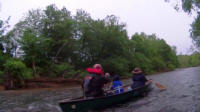 Woo Whoo Rangers!