Sam's Throne Rappel and Campout March 20th, 21st 2015 Perfect weather 70 in the days 49 at night.
No rain, no wind. Overcast and perfect weather.
We just love Sam's Throne in Arkansas. It's a little under 2 hour drive from Ozark. Highway most of the way. The last 2 miles is a trip. You will meet your rear bumper going around these curves. No Big trucks or RVs here.
Fourteen folk came on this trip. We had 3 vehicles leave Ozark at about 6pm. Traffic issues in Springfield slowed it all down.
By 8 pm we were unloading the vehicles setting up camp. Tent's and 4 hammocks. It was a mixed group between various churches. Evangel Temple, Central, Ozark, Evangel University to name a few. We had about 4 brand new rappellers and one new to camping outside in the woods. We had at least 10 rappel. I had two young men pass requirements off for a Silver Rappel merit. Both of these young men had been rappelling here before as beginners and now had rappelled at the bat cave and now another 5 times completing their 10 rappel requirements. I felt with the 87 foot cliff they rappelling and then had to climb back up they worked extra hard. Most rappelling towers are 40 feet and the climbing gyms are not much higher so these two earned that merit the hard way. Yet the experience is worth it.
With us arriving after dark and this being a pull up and car camp type event. I bought 18.00 worth of fire wood at Lowe's in the garden spot. (Thanks to Ernie for finding me the good stuff) We threw in some old cedar fence boards and we had plenty of fire so I thought. Council fire was on Rahab and the Crimson Rope. Fortunately I had stashed fire wood because all night long Jimmy held a fire vigil. I laid in my tent all night long hearing Jimmy and 3 others drag fire wood up to keep the fire going. I heard all kinds of tales and stories that would keep even the dead alive. GRIN!
Gage and Gavin helped out in keeping the necessary vigil fire going through the night. We don't sleep much on these campouts but we do try and rest comfortably. I sleep light most of the time. Occasionally known to snore.
Saturday morning by 7:30 am most were up and cooking breakfast. Marshall hung out in his hammock shelter just before morning devotion. I was blessed this event with two David's as leaders to help with rappelling and keeping a eye out. It was a blessing to have their help up on top and below the cliff face to ensure a safe rappel. We were blessed with another season of perfect rappelling. Thank you Jesus.
At noon we finished up the rappelling and packed up ropes and gear and had lunch. Then a day hike for 2 hours over to Sam's Throne and a return trip to base camp. Soon we were all heading back to Harrison for a visit to McDonalds and be back at home just before 6 pm. A perfect trip.
Thanks to Marshall, Sam, Mark, David for sharing the pictures with us. Thanks to all of you for a great safe time.
Mark Jones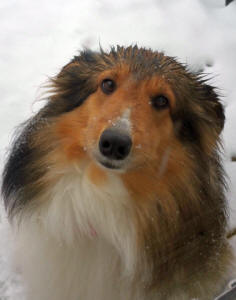 She doesn't have anything to do with this..but she's cute!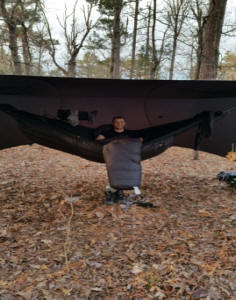 Hammock Tarp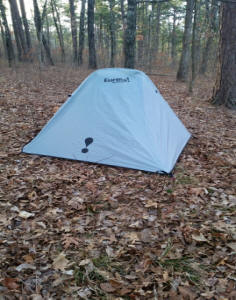 Sams tent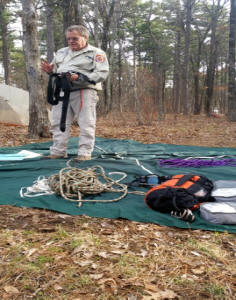 Gear blanket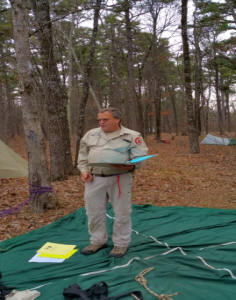 Helmets? Hello!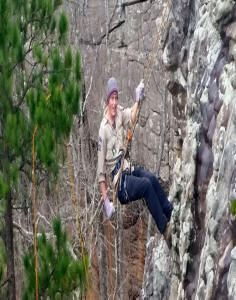 Joshua Down Rope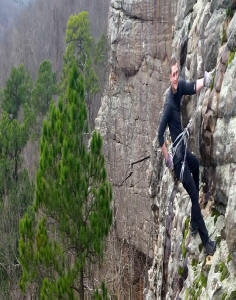 Marshall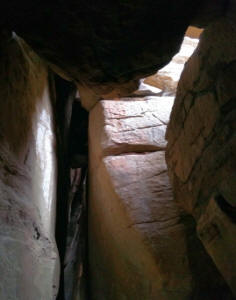 Catacombs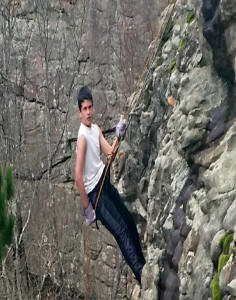 Gavinator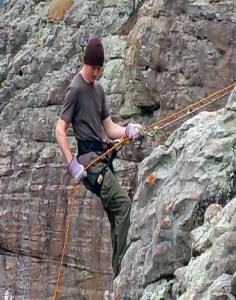 Davis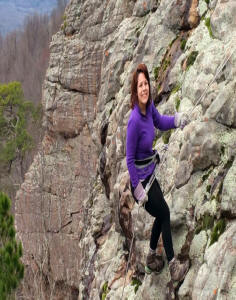 Sam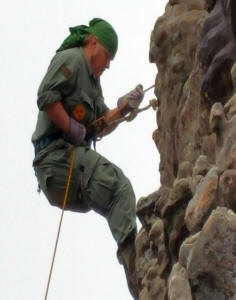 Ernest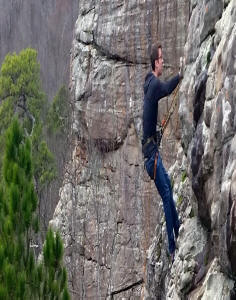 Nash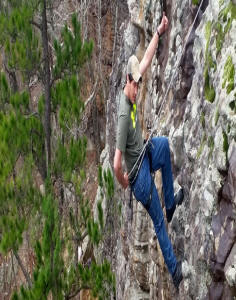 David
1st timer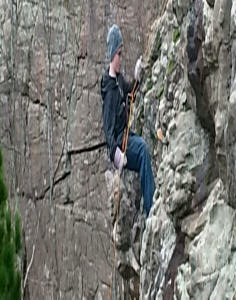 He did great!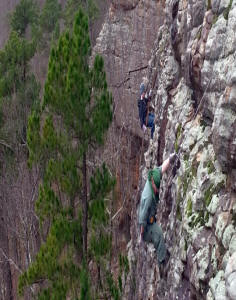 Rappeling Everywhere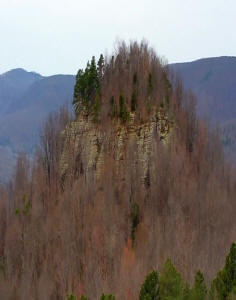 The real Sam's Throne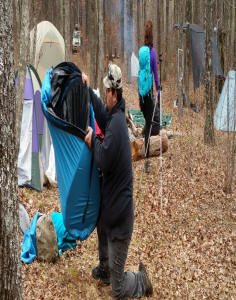 Jimmy hoop tent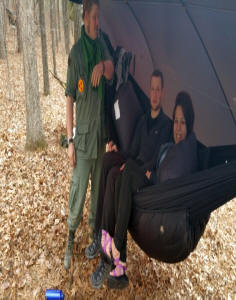 3 musketeers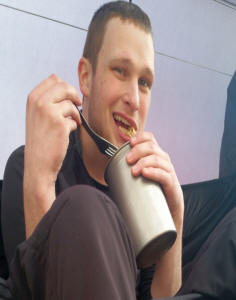 Backpacking food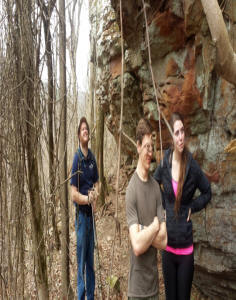 Base of The Throne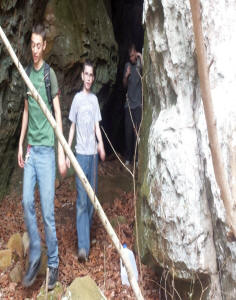 Any mountian lions in there?
Gear training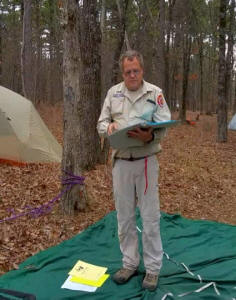 Going over the requirements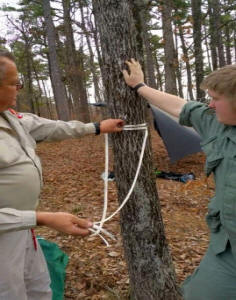 Wrap 3 pull 2