11-20-2016 Grace Community Assembly in Branson Missouri.
Royal Rangers from Evangel Temple, Central AOG and Grace Community joined together to put on a Tri Tip and Rib fundraiser to benefit Grace Community RR.
Temps were 34 for a low and about 55 for a high. It was a cool start at 5:30 am. With 3 smokers going we had 38 Slabs of pork ribs and 40 Tri Tips smoked, cooked, steamed and packaged by 11:30 that morning.
Grace Community RR had a Leadership merit lock in going from Saturday all day and then a lock in at night and at 5:00 am were up bringing Firewood to the smoker trailers. We were impressed to see this good work ethic by the DR and AR and ER groups of RR as well as the hard work by the leaders. It was a lot of fun and a lot of work.
Richard and the Grace RR put on a Tri tip feed for the Pastors and Staff at Grace at noon. I tell you what. These Grace RR get er done!
Click on a picture for a larger view. Here is a zip file of these pictures.
Mark Jones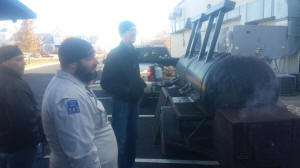 Dan Rockafellow Team lead on Smokers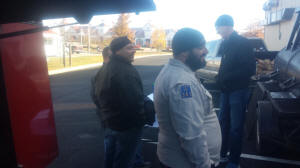 Rob and Tom and Justin a break between processes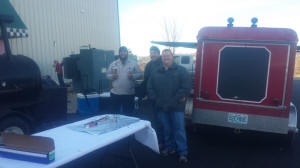 Central Smoker did 38 slabs of ribs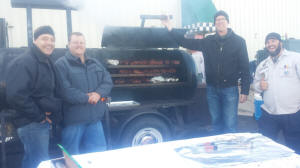 This made all our mouths water!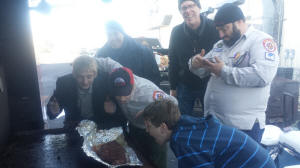 The older AR and ER boys waiting for a sample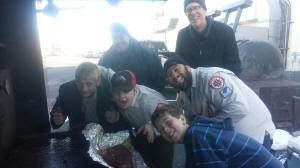 Meat brings it all out...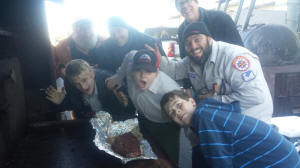 Sr. Commander Richard stops in for a wiff!