Springfield North and South Sections put on once again a neat Ranger Derby Crafting Event.
02-11-2017 50 in attendance. All kinds of fun was had. Car designs, bandsaws and scroll saws made quick work of that. Bench and spindle sanders brought sanding to a new speedy smooth surface. Weights and clamps and primer and paint made quick work of getting these cars READY!
Divisional Commander Ray Reece polished lots of axles. Springfield Sectional Commanders Dan Rockafellow and Gary Rowe served up extra fun with PBJ sandwiches and chips and drink and then to top it all off...while the temps were perfect for being outside they pulled out the 3 wheelers and the boys and girls had a ton of fun riding those. While paint was drying they were flying airplanes on the simulator.
I was busy getting and fixing and prepping stuff for others and cutting cars, assisting and getting some other COA stuff ready! What a perfect day in the Royal Ranger World.
Great job Commanders on bringing your Boys and Girls and their Mom's and Dad's to the Derby Crafting. Blessings all around. See you all at the Races!
Click on a picture for a Larger View! Special thanks to Mark Jones for sharing the pictures and this report.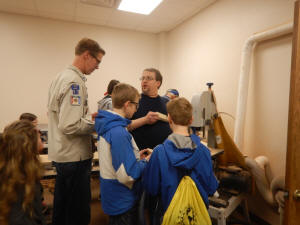 Lots of Leaders to help out.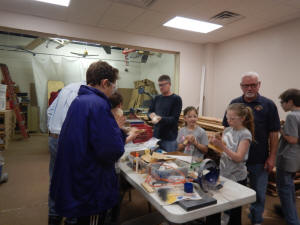 Tools of all kinds.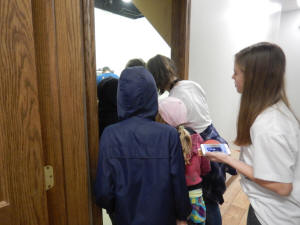 4 bandsaws to choose from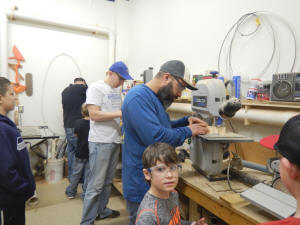 Sanding, Weighting, Drilling and More.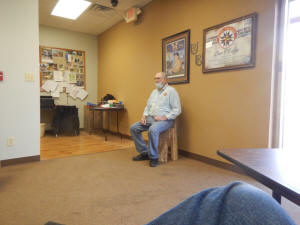 Ray on Ernies Chair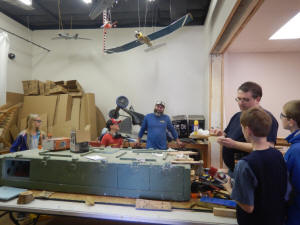 Easy Bake oven cooking cars.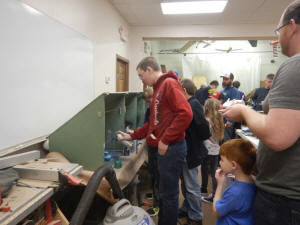 4 position paint booth exhaust fumes outside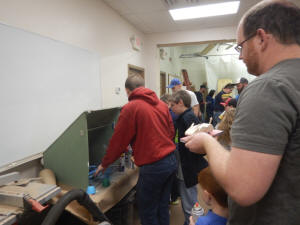 Plenty of Room for 50.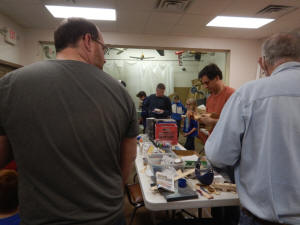 Fun socializing with Fellow Christian Folk