FCF Daniel Boone Chapter Fall Trace Friday 09-20-2019 to Sunday 09-22-2019 Temps partly clouding on Friday with one 45 minute shower and then on Saturday we started to get some showers and rain most of the day from about 10 a.m. on. It was a warm rain. 70 for a low and maybe 78 or a high. ​
NE Division FCF VP Ted King "Chocktaw" did a great job of organizing the event. ​
Doug Laut "Hoot" did the Friday night council fire at 9:00 p.m. Great job and the young bucks were front and center. Some stats on the event.​
# number of people in attendance 55 ​
# number of young bucks .............17​
# number of ole timers...................38​
8 completed Buckskin Advancement. Please congratulate them. Fred Lipowitz "WW" and Paul Serb worked the group with Cody Whinery's "Bear Claw" assistance in many of the tests. Thanks Men!​
First Last Name FCF Name​
Mark Jones Grin​
Dan Rockafellow Tall Timber​
Will Goble Wandering Willie​
Shawn Limpus Adonijah Rooster Morgan​
Ryan Evarts Bare Feet​
David Evarts JR Fire Hawk​
Noah Kelley Skeeter Bait​
Joshua Pennekamp Trail Traveler​
I want to encourage all of you to work on your advancement level in FCF. So many good things are done along the way and today is a great day to start on those many steps. Just put your mind and heart into it and with God's Help you will finish the race!​
​
Our Chapter President Frank Reed called "Reed" presided over the event and did such a excellent job he was reelected for another 3 years. Thanks to all who have served so many years to make our Chapter the very best in the nation! During Saturday mornings meeting we raised for Missions Pledges and Offering $1730.00.​
​
After the Buckskin ceremony and the event prizes given out to the young bucks and special recognition's some stayed through to Sunday others packed up and headed out arriving back to church at 9 p.m.. ​
​
Drying out gear and posting funds and reports and pictures and thanking Jesus that I am called to a program that builds character in young men and the whole while pointing folk to Jesus Christ and His Church. ​
​
To Give and to Serve will often have us having real FAITH and standing for things that are tough but worth it. I know my Savior Jesus Christ my King is pleased with FCF and Royal Ranger Ministry. ​
​
Click on a picture for a larger view.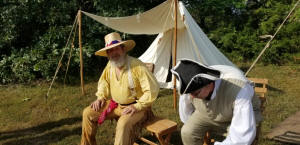 WW doing Bucksking Testing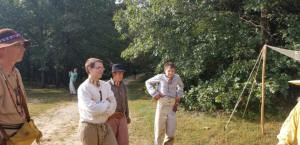 Young Bucks and Ole Timers working on Buckskin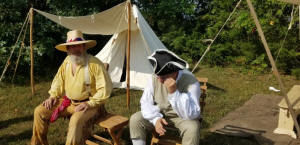 Paul Serb Wilderness Member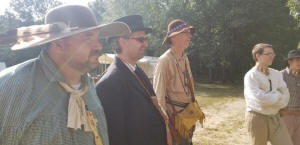 Rooster, Wondering Willie, Tall Timber and Fire Hawk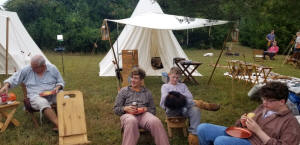 Members hanging out and visiting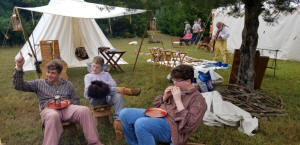 Working on Trade Items!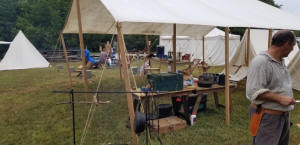 Shelters are expensive but worth it! Investing in our Young Men is worth it.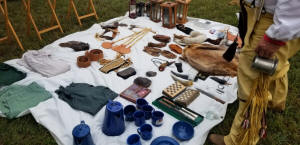 Many trade items found here.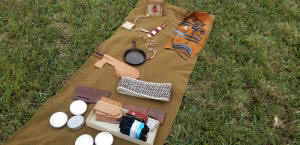 Great treasures are found on these events.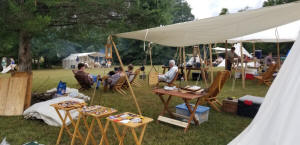 Building Charecter and pointing folk to Jesus and His Church.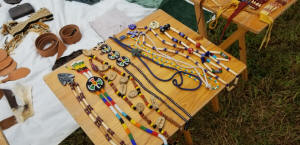 Lots of talent here!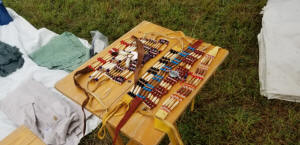 Years of trial and error!
Campfire cooking YUM!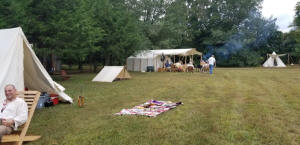 Room to grow and Room to Challenge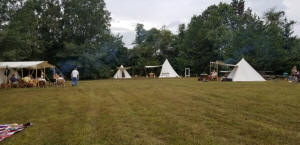 This is not easy. It's hard work. It's worth it.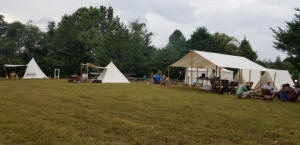 What a blessing and many lives changed for the positive!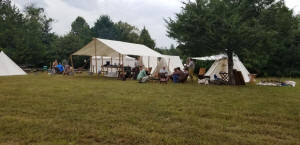 Years and years of collecting and perfecting.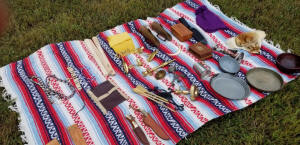 Often a Young Buck can walk away with a treasure!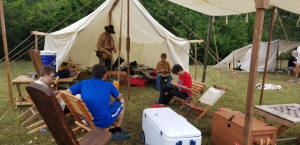 Pierod correct foods and more!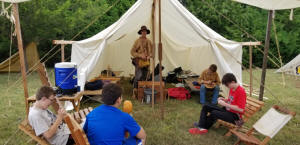 Boys love flint and steel!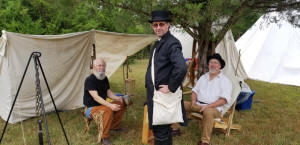 A time to grow and share!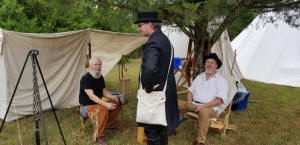 My wife says I am going to play cowboys and indians!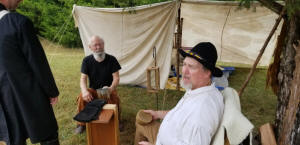 Many years of working with young men to be come men!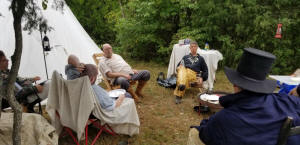 A time to share and listen.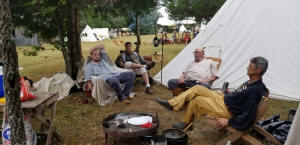 Time for family to share in a cool adventure!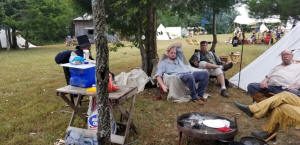 Tips, tricks, laughter and work builds a fine young man!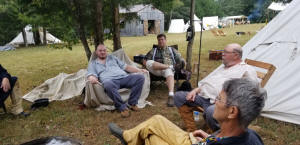 Many types of shelters and trades.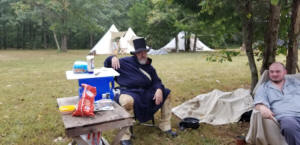 History being taught!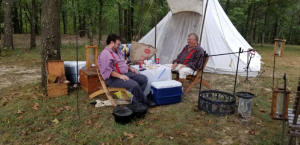 Leadership being demonstrated!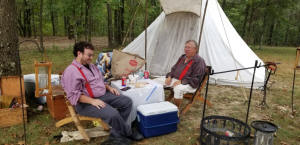 Boys that turn into fine young men!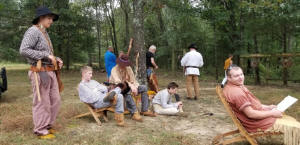 TEST! SWEATING IT OUT! GRACE! To give and to Serve!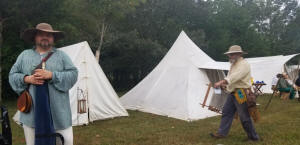 Home made bread out of Johnson Grass..tasted like store bought rye bread!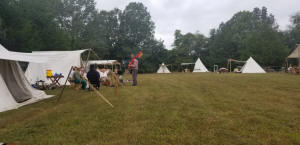 Camp FCF Fall Trace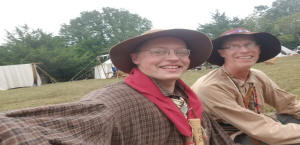 Life long friends!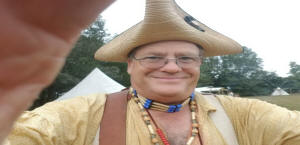 Selfie!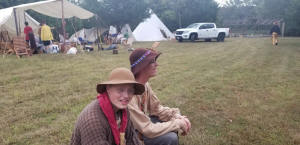 Teamwork. Work ethic! Leadership! All taught in action!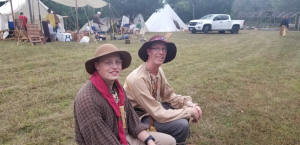 Trail Traveler and Tall Timber share TT thoughts!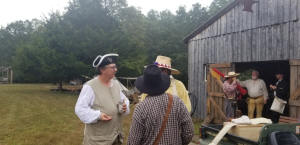 Working out the details!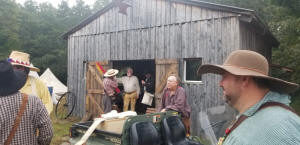 Black smithing in action!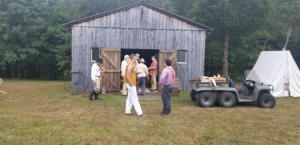 Trade items being looked over!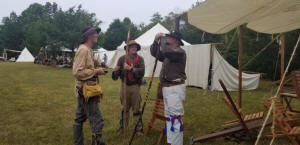 Even in pouring rain we win!