Lazy Susan Build 2020 Click on a picture for a larger view.
These 3 Lazy Susans were a fun build. The walnut was harvested from trees. Resawed then air dried in my shed then a year and a few months put to this use. These pieces were the culls of the walnut. Yet they came out very pretty. I left some wood character in place. Each of these are for gifts. One to a Lady that has been helping her husband in Royal Ranger ministry for as long as I have known them over 20 years. The other goes to one of our outpost moms for taking on a flag project. The last one goes to my daughter. She loves this kind of stuff.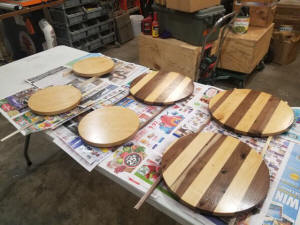 Clear Finish spray 3 coats last coat sanded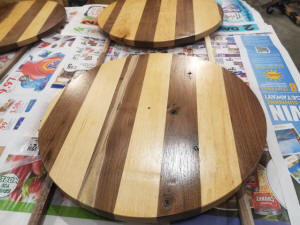 I harvested this walnut and the maple was given as a gift.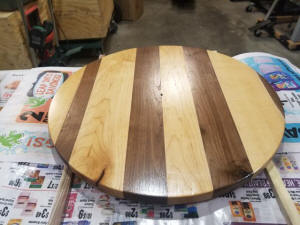 I left in some wood charecter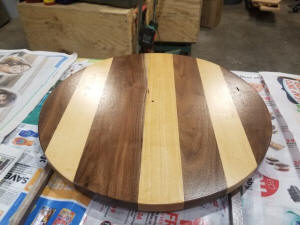 Rob helped me sort plan and joint the wood.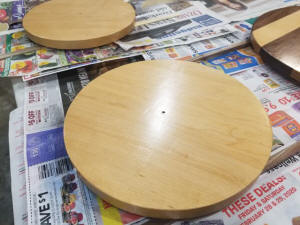 Maple under disks were over kill but it's a nice touch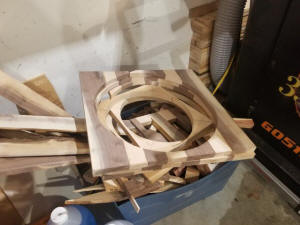 I made a circle jig to cut the 6 disks. These were the cut offs.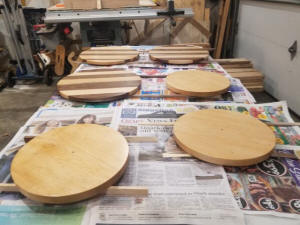 On slats for finishing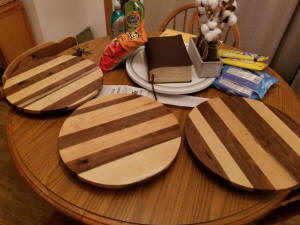 All assembled ready for gifting