November 14th and 15th, 2015. Cecil Cove Loop from the Erbie Trail head. Temps high of 65 low of 37. 0 % chance of rain.
Left Ozark at 10 am. Arrived at Erbie on using the Erbie Cut off Road at the last gas station out of Harrison and the Booze Outlet. Nice having only
15 minutes of gravel to drive on. Ernie, Mark, Marshall and Rob. It wasn't an official Royal Ranger Event. It was just a impromptu event of Rangers! Every now and then you need a break from bringing boys and having to be responsible. It was a nice change and we enjoyed this trip. We were able to make 3 miles in a hour with only 4 of us.
We made base camp and at the 2nd stone furniture campsite as the 1st one was already taken by one person who had been there for 3 days. Later we talked and he shared some cool insight on the local attractions. We always can learn more and you never know what is just around the corner or over the next hill.
Saturday night we enjoyed a dark night around the campfire and a low of 37 degrees. I for the first time used a under quilt while hammock camping and found it to be one of the most comfortable nights sleep I have ever had. No cold spots. Sunday morning we broke camp and hiked out at 9:00 am The 0 % chance of rain turned out to be over a hour of rain on us on the way out. There is a lot to see in this area. We will be going back in about a year to check out more of this area.
Special thanks to Marshall for driving and getting us on board for this trip. Also I got to move fast to avoid a falling tree...I have some grand friends. Lots of dead trees standing around and many of them will fall on you if your not looking out for them.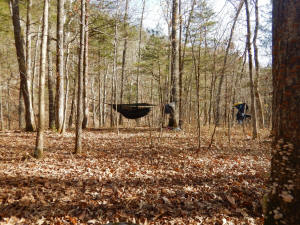 Nice Camping spot 3miles from the trail head.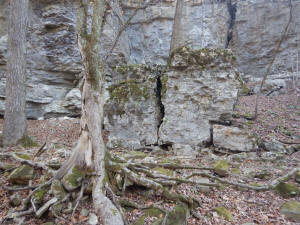 So many cool things to see.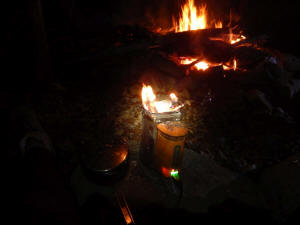 Biolite Stove Love this thing.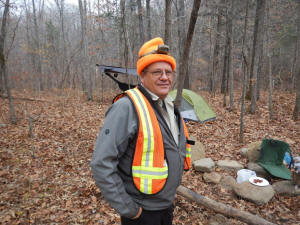 Opening day of Hunting season.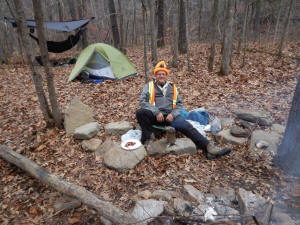 I love sitting around the campfire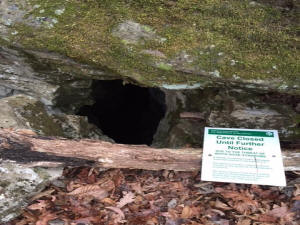 Posted stay out!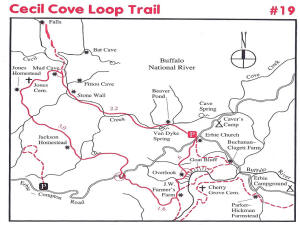 Tim Ernest Book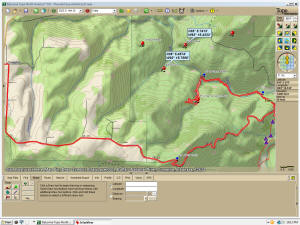 Topo 9