March 7th, 2020 Saturday pretty day. Special thanks to these folks for helping out today. Rob Batchman, Pastor Kent, David Stewart, Jim Evans, Devon Evans, Paul Mark, Doug Jones and Mark Jones. Also for those of you that volunteered trailers and help. THANKS! All of you encourage us in Ranger Ministry. The team responded quickly to a offer of Corrugated Fiber Board that well I call cardboard. We use it for many things in our Royal Rangers. From knee and paint protection while working on projects to Card Board Boat Regatta Boats as well as all kinds of props at Pow Wow. When the call comes in for 175 sheets of 16' long by 6.8' wide double thick one has to jump on it. For Boat Building it's the best!
Click on a picture for a larger view.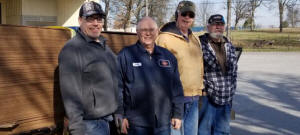 Load and Go Team!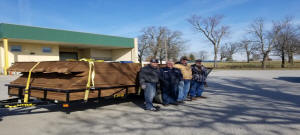 175 sheets! Wow!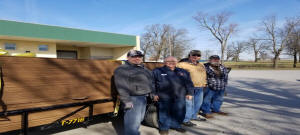 Southern Missouri Containers we say THANKS!