Springfield Sections Ranger Derby Race 2019. Held at Evangel Temple AOG in their new Family Life Center.
Click on a picture for a larger view. Thanks to Dan Rockafellow and Mark Jones for sharing the pictures. Zip file of all these pictures.
Some 90 cars raced! 120 in attendance. All kinds of trophies are given out!
Our World is a busy world. Spending time with our kids and youth is important. From start to finish there are
countless hours and many levels put in to build up the character of a wonderful person of God. Thank you!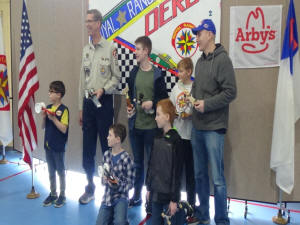 Inventers Class Rubber Band Powered Cars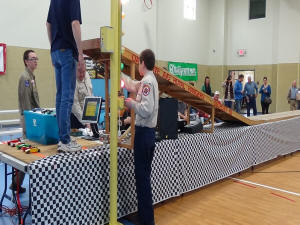 24 years 2 races a year this track has ran at these many events.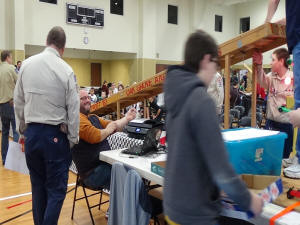 Gary Rowe and Team put on a fast race!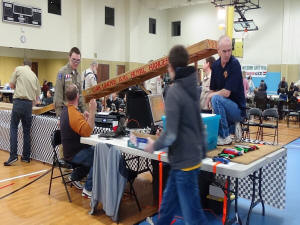 Young men learn to lead by doing.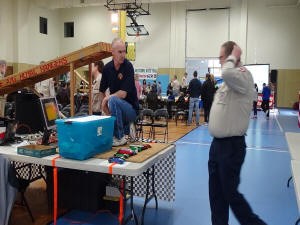 Lots of things to take care of. Lots of them.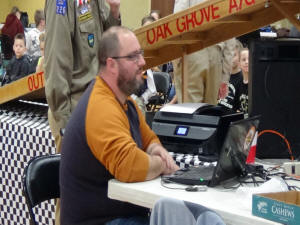 Commander Fisher at the Race Computer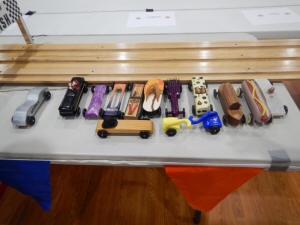 These cars are Awesome!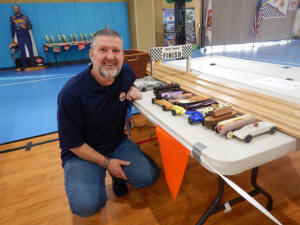 Leaders and Dads enjoy Ranger Derby Racing.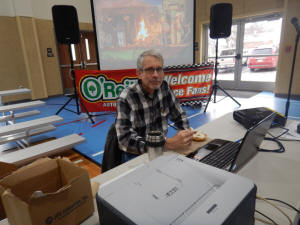 Some leaders are given gifts to design and build race track software! This is one of them.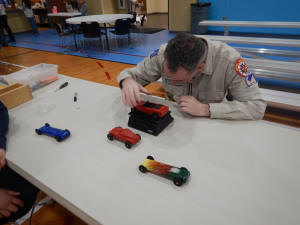 Loads of little things to take care of.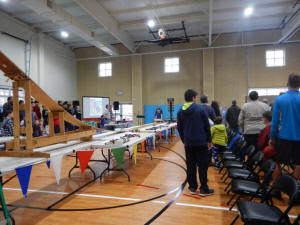 Lot's of rules and lot's of Grace!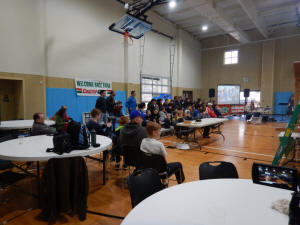 Nice facility.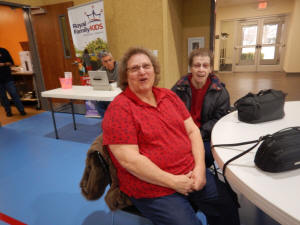 Grandparents are devoted to their Rangers!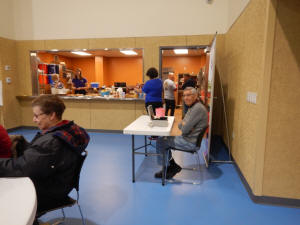 Snack bar raising funds for missions work!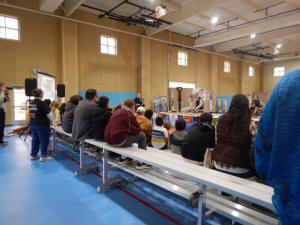 Devotions and Pledges!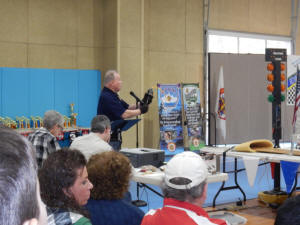 Pastor Charlie devotion using at car Distributor!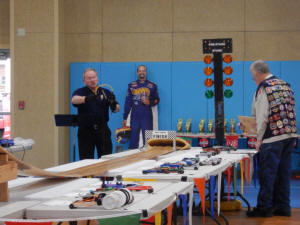 Loads of excitement!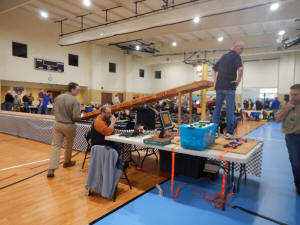 Tables are strapped and reinforced.
Inventor Class Rubber band powered cars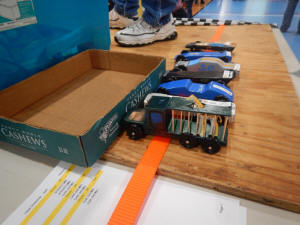 The ideas come forth!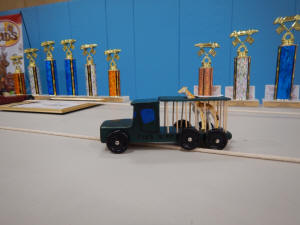 This is the vision of a Royal Ranger Discovery Ranger!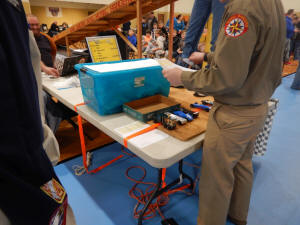 3 hours the night before to setup!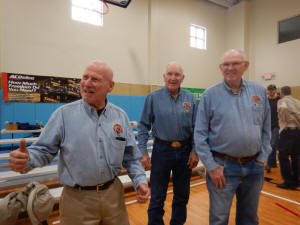 District and Division Staff help with the Sections Race! TEAM!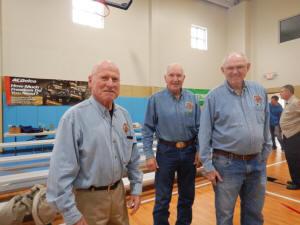 Leaders Lead by Racing!