March 16th and 17th, 2018. Temps a high of 67 and a low of 43. Partly cloudy with some sun. Light breeze had us finding a sunny spot to sit in.
Our group of 8 started out from Ozark, MO were we all met at my house. We promptly loaded the packs and were at the trail head at 6:50 p.m.. About a hour drive from my house. Each of us faced challenges to just to come on this trip. Work, remodels, school and every day family things are always at work keeping us away from the best parts of life...BACKPACKING!
ZIPFILE OF ALL THESE PICTURES!
O.K. so down the trail into devils den we go. It's 420 feet of drop over 3/8s of a mile. Going down is fast and easy and we walked in to base camp with sun light. Quickly we dropped our packs and every one was asked, told, then strongly encouraged to drag up firewood. We did just that. This place is a very pretty place. Right on Long Creek. Camp is high enough it never floods there. A big bluff that we have rappelled from in the past is right across the creek.
Soon all the tents were up and the normal cry for help of I can't remember how this tent sets up. "HEY WE TAUGHT YOU ONCE RIGHT".
In a side step... I am looking to get my Certified Instructor credentials for teaching Ranger Leaders and the 80 page work book has some very interesting data in it. Now this may catch you by surprise. After we (that means you and I and most everyone else) are taught something we forget most of it with in 2 months after being taught. I found this to be true in teaching our Rangers. Once and done is only a patch on their uniform that they seldom remember details about. Yet if we repeat what we are teaching several times a year they get a good handle on it and can teach it back to you. So in conclusion of this side step.... most everything a person learns in school, high school, college is forgotten in a few months. That is very interesting!

The Johnnie Barnes methods of teaching was still going strong after 30 years because his teaching methods had us smartly limited to teaching certain things and repeating that teaching several times a year. His system did allow for new things...yet we taught the core things and were known for being good at it. O.k. back on topic...
So our tents are up. Fire is roaring. Weather is perfect and were cooking all kinds of food around the fire. Each person brought their own, cook their own and often share some of what they brought. This concept teaches leadership. "Bring your own, cook your own or go hungry" - Folks that works. It stops the belly aching. It stops the finger pointing. It puts the responsibility right where it belongs. Soon all are satisfied and our council fire speaker Rob Batchman delivers a wonderful service about pride and where our faith needs to reside.
11pm my tent, cot, sleeping bag and pad the best money can buy kept me warm and comfortable all night long. Many folks buy the low end gear that leaves you with a uncomfortable nights sleep. Being cold all night or having things poking you in the back all night can be easily fixed with a little saving of money and buying gear that prevents that. It's out there. Ask around before you buy gear. If your shopping at Walmart for your main gear keep in mind that gear is designed to last only a few times. Save that money and buy something that will last you a decade of comfort and use.
I could hear several young men talking around the campfire as the hours went by. 6:30 am it was still dark out. I just rested until about 7:00 when the sun came up and there was David Yonke tendering the fire into flames.
Soon we were all up and the days activities were in our minds.
After each cooked their own breakfasts around the fire we cleaned up some hot grease splattering that were still shaking our heads on how that happened. Yet God was good to us and prevented any serious injury. I am reminded so many times how God has had His Hand on us while were out on these hundreds of outings. I tear up when I think of His Goodness to us and to me keeping us out of harms way. Folks if God wasn't in the middle of Royal Rangers in no way would I be loading up boys and young men and hauling them out into the remote areas taking them miles off road to see something cool that most folk will never see. God has proven faithful and I know He looks after us. I do what I know to do that is right and teach the same. Yet sometimes a fluke comes up and that is when "WE" need to look to Him and praise Him.
Morning devotion just before we left camp for the hike was on Romans 8:1-4. The power of God in our life. I enjoy this devotion. It's the Gospel wrapped up in 4 scriptures. Jesus paid the price. We just need to keep our faith in Him and what HE did at the Cross.
The day hike. We left camp at 9:04 am. Headed up the north west side of Hercules glades and walked a total of 8 miles. 4 of those miles were bushwhacking- no trail. There was a dozen or more folks we saw doing the same. It was a perfect day. Lot's of good exercise and top of Pilot Knob we had a good look around then proceeded on a fun not planned bushwhack. Nice thing about a smart phone and a view ranger app. You can take off walking through the woods and always know where the trail is even when your not on it.
Lunch down at Long Creek falls was fun. A little fire craft and playing in the cold water seems to always inspire boys and men of younger ages.
The best for last. 2 miles of creek bushwhack with water in it. It's fun to walk across the creek that has a inch of water in it. Kind of like walking on water.
We were blessed. No slips trips or falls. Everyone was doing great.
Base camp at about 2:15. I filled a metal ranger bottle with ashes from the fire Packed up and left base camp at 3:00 p.m.. The hill that now goes up 420 feet in 3/8 of a mile is now ahead of us. This is when we teach leave it at home if you don't need it. We rested several times up that hill. Our policy is to wait at the trail splits and then when everyone is there we all then go down the right trail together. We often have to remind ourselves of that policy...it's for the good of all and it works. Live by it.
McDonnell's in Forsyth then to Ozark and then to the Ranger Annex to drop off the rest.
We had a great time. Over came some struggle and learned how next time to make it even better. Click on a picture for a larger view.
Mark Jones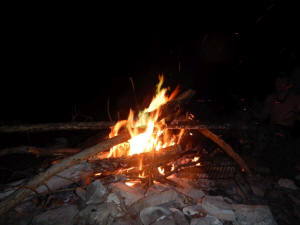 Awwh! FIRE YES!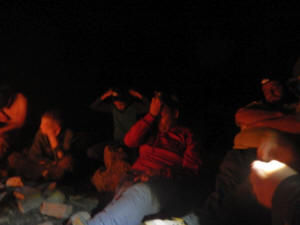 Best of times are gathering around the campfire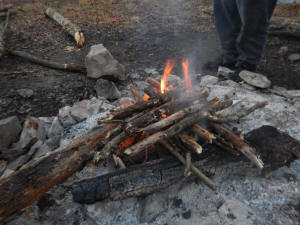 Morning fire stoking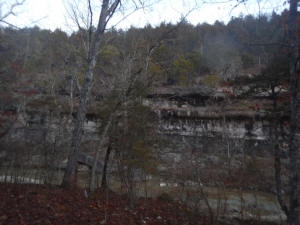 Bluff next to basecamp
Now that will keep us warm!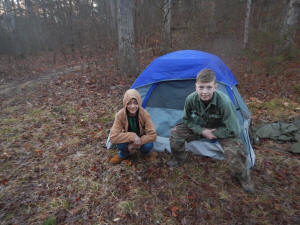 1st time backpacker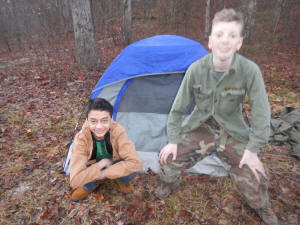 These two did great!
Yonke vill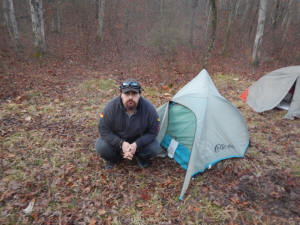 Jimmy did great!
New backpacking tent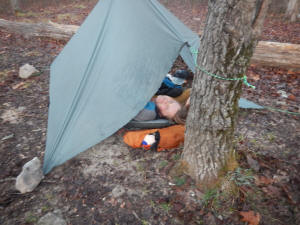 Joshua just a tarp and loving it.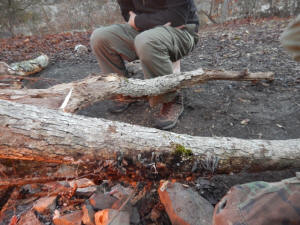 Fungus on tree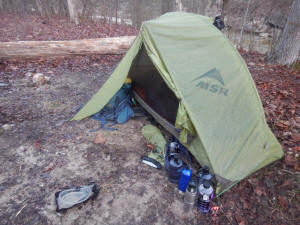 Marks tent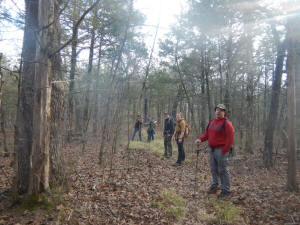 Perfect weather on the trail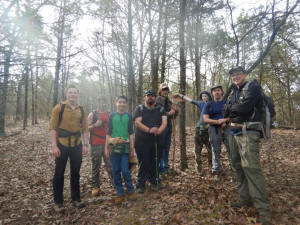 NW side of Hercules Glades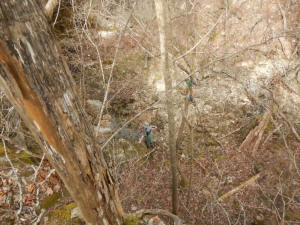 Near Moon Rock just north of it.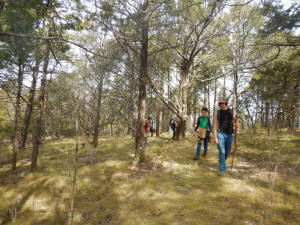 Up top of Pilot Knob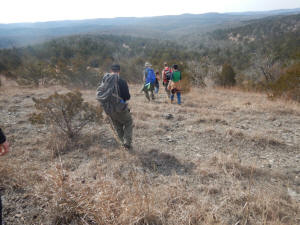 Highest point in 10 miles great view.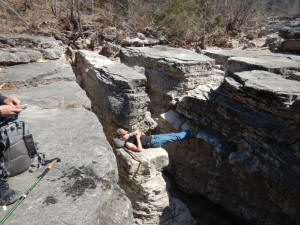 Long Creek Falls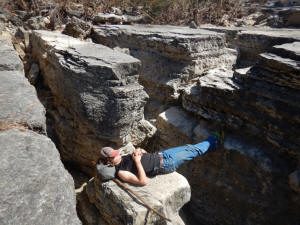 Hey Dad look at me!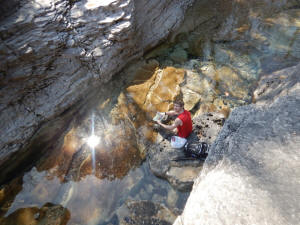 Jared soaking in the boots.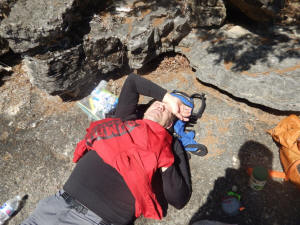 This is tough on these young guys.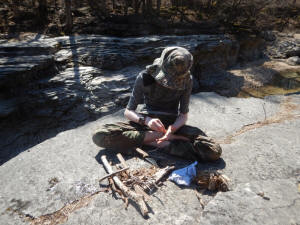 Action in Firecraft Jute fire starter fluff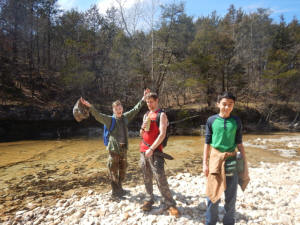 Walking the creek is awesome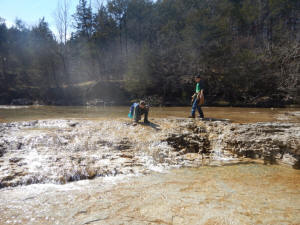 Lots of little water falls like this!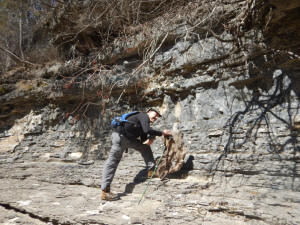 Cool water worn wood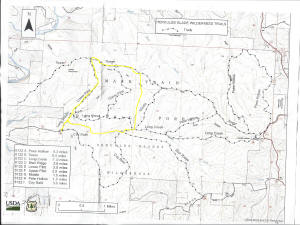 The map started on west side went north then east then soug bushwhack then followed long creek back to camp.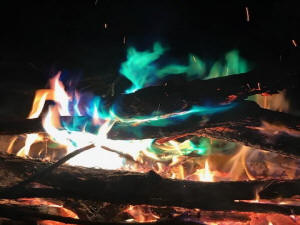 Dave Yonke brought colored flames they were awesome!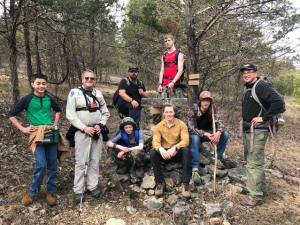 These times are good for your soul and spirit and body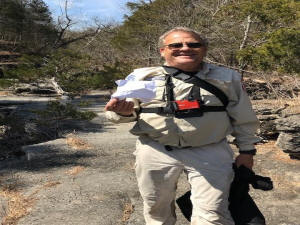 Finding trash on the trail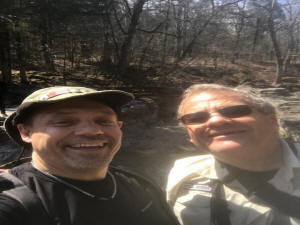 Life long friends build each other up in Jesus name!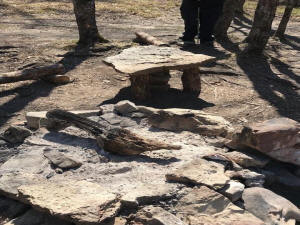 fire pit furniture