Richland Creek 2014 Winter December 20th - 21st. 4 Creek Crossings. Temps 47 low of 37. Perfect Weekend.
Thanks to Rob, Justin, Sam, Marshall and Mark for sharing pictures. Great shots folks. Click on a picture for a larger view.
Picture Narriation youtube video of these pictures. Justin Fisher Exploring the Ozarks Report Site.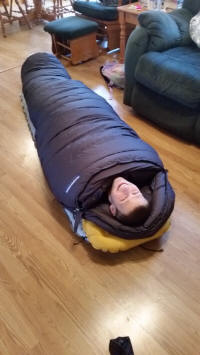 Marshalls new Feathered Friends bag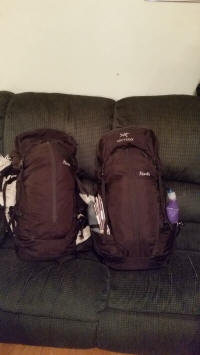 2 packs one just a bit larger.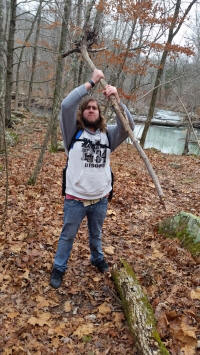 Gandolf wannabee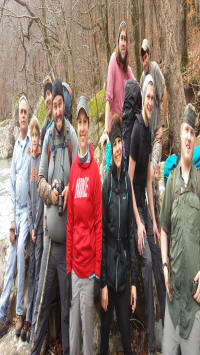 Group Shot on lookover rock
We can't cross that..we will get wet!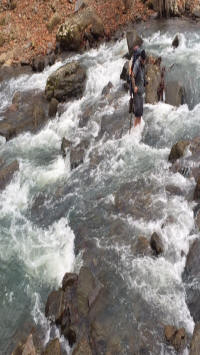 Invigorating for sure.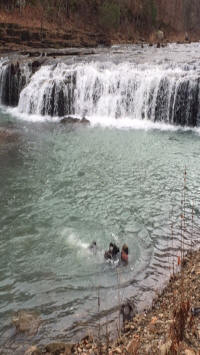 Ernie Swimming 40degrees..Hello!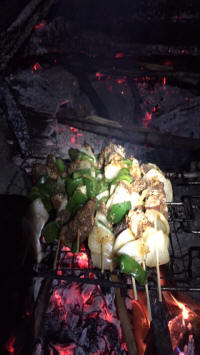 Skewers..wow yum.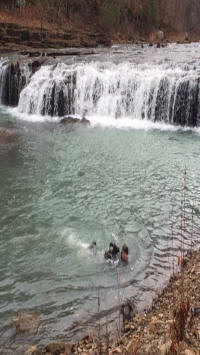 Swimming Ernie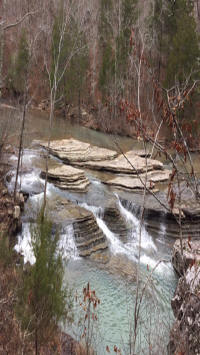 6 finger falls.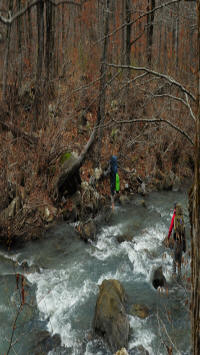 Last Water Crossing!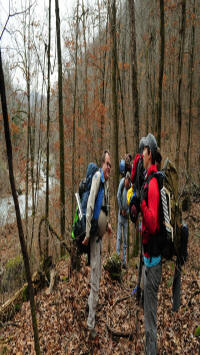 I rate this trail at a 8 on difficulty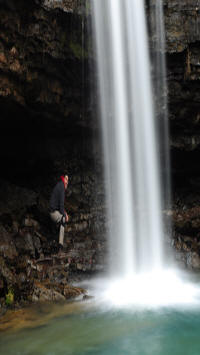 Twin Falls under them.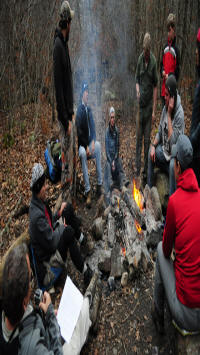 times around the fire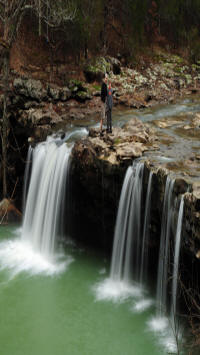 Falling Water Falls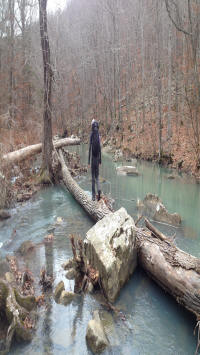 Log Crossing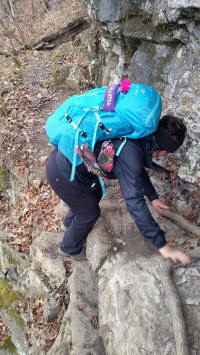 No Flat trails here