March 9th, 2019 Day Hike to Amber falls and Compton's Double Falls and Hodges plus 2 miles of technical trail.
Thanks Rob Batchman, Mark Jones and Kevin Fringer for sharing their pictures with us. Click on a picture for a larger view.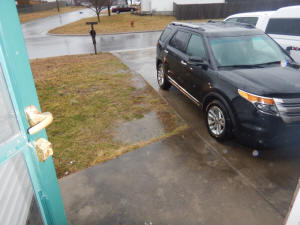 Several inches of rain with Thunderstorms finished just before we arrived at this day hike.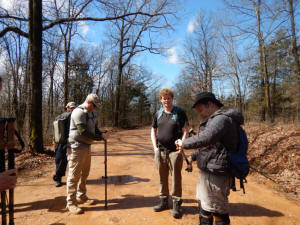 8 miles of no pavement.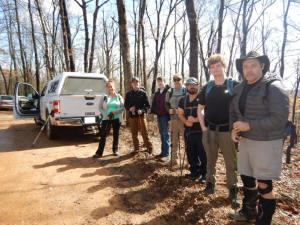 Group of 8 on this exploration trip.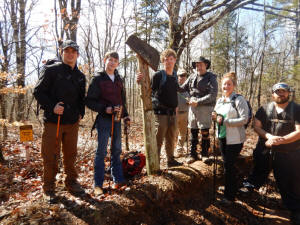 Ages range from 14 to 60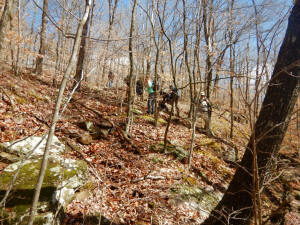 300 feet of drop from the vehcles to Whitaker Creek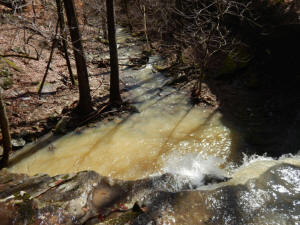 Water flowing from all directions.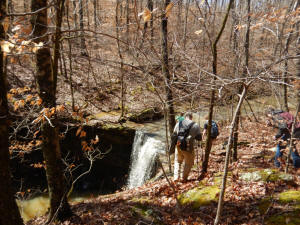 This place is wild!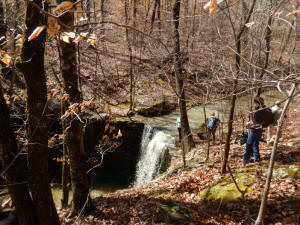 Every step needs to be considered.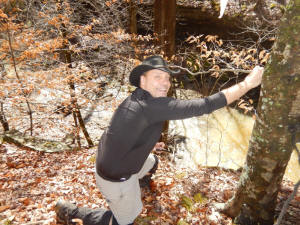 Great friends incourage one another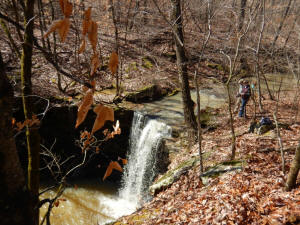 Amber Falls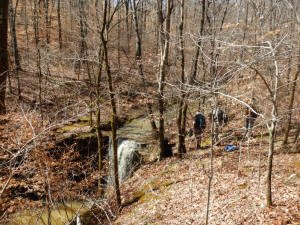 Water was every where a thousand trickles in every direction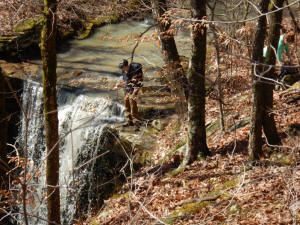 The roar is awesome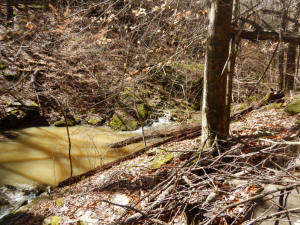 Whitaker Creek flows into the Buffalo River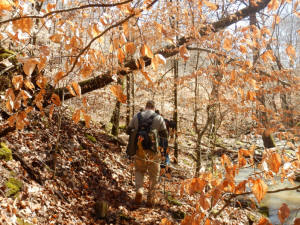 If you don't check what your stepping on you will fall.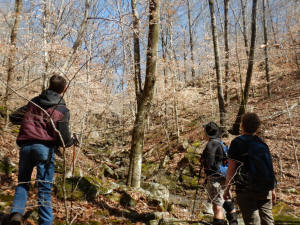 Young lives are having Character developed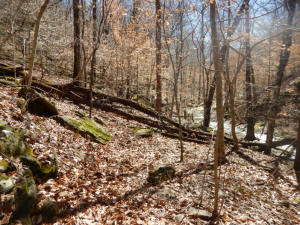 Time spent shows we care.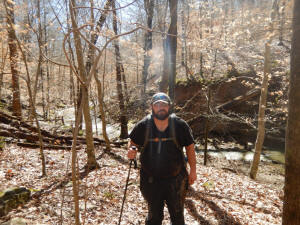 Jimmy needed to get out!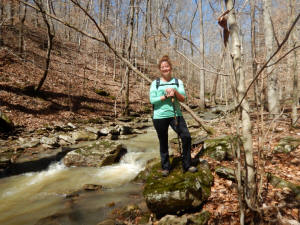 Jennifer is a trooper.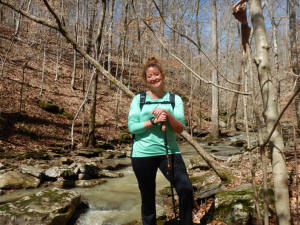 Ranger Kid leaders enjoy hiking!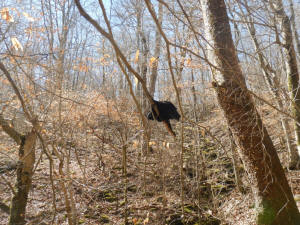 There is fungus among us!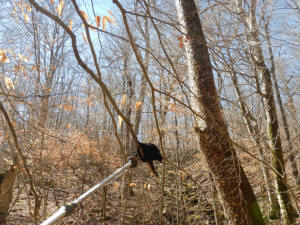 It was just hanging their in mid air!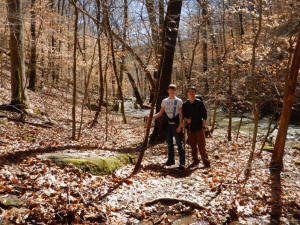 Brothers injoy the raw wild of this trail.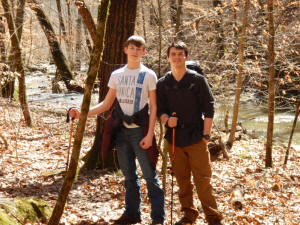 When are we doing this again? This is fun!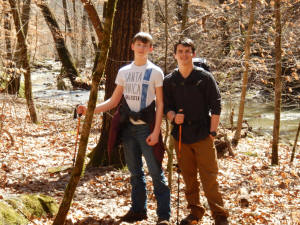 Christian young men seeing the Wild Arkansas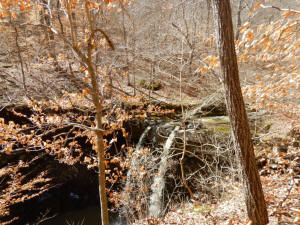 Right after a hard night of thunderstorms!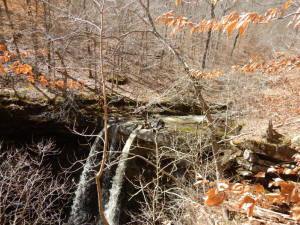 Compton's Double Falls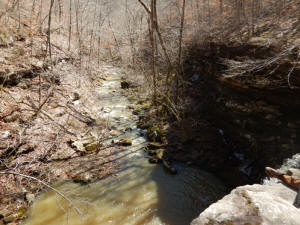 10 foot rule stay away from the edges.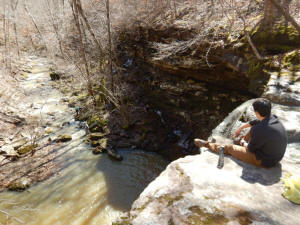 This place and a cup of coffee will capture a teenagers heart!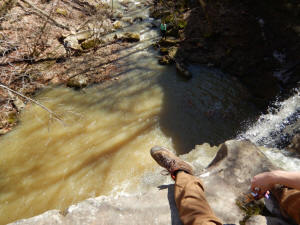 They always want to go below the watefall.... I opted to stay up above this one.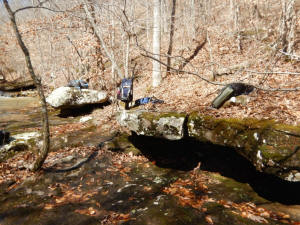 In a little while a bunch of rocks feels like home!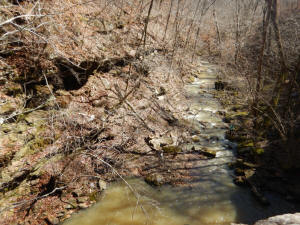 Just a 1/4 mile hike and they are now below the falls.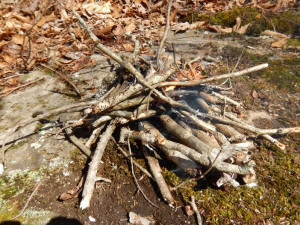 Little Royal Ranger Fire Craft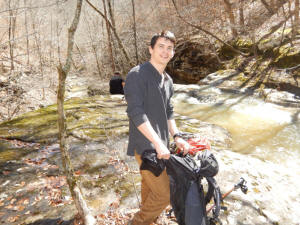 This young man was 10 when he first came to a Royal Ranger Event called a Cardboard Regatta. Dozens of events later. Christ Followers come forth.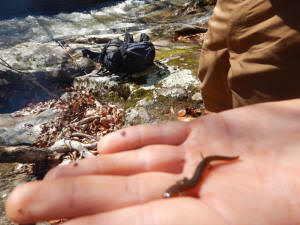 Nute?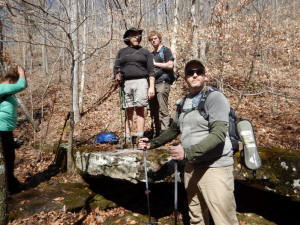 Everyone on a hike is at the same level!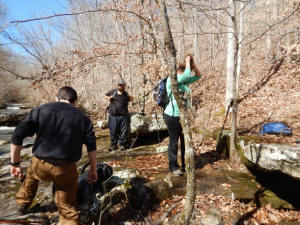 Moving as a team.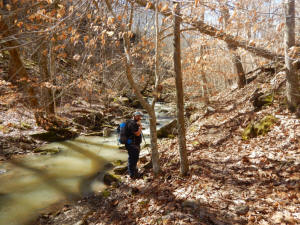 Jimmy said hey Mark look at this. The creek was just beautiful.
Hodges Fall what a high point view.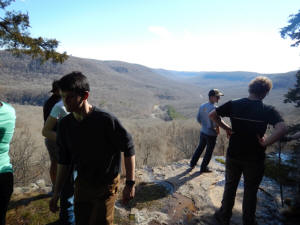 Evangel Students past Royal Ranger GMA's and Missionaries show up for a hike!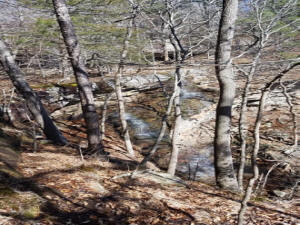 Kevin picked up a few more waterfalls after we headed for home.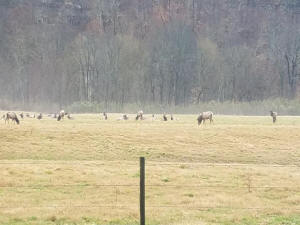 Elk in the Boxley River Valley.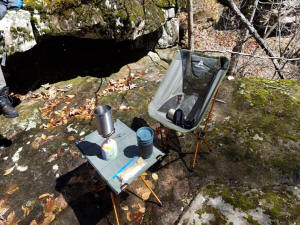 Hiking furniture!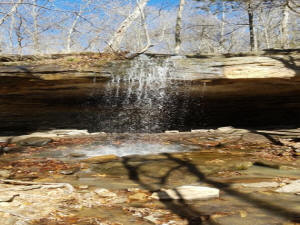 So many bonus falls this trip.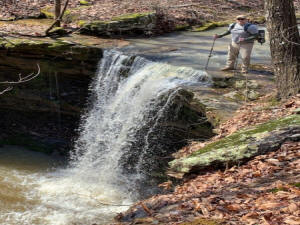 Everyone wants a picture taken!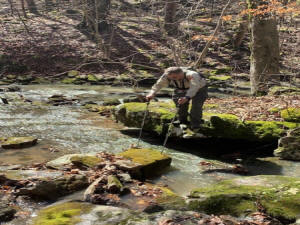 Ok...Mark you can do this....it's a stretch..one of the younger men just walked over it. I had to ponder it a bit.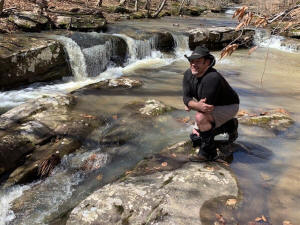 Rob "pose" Batchman!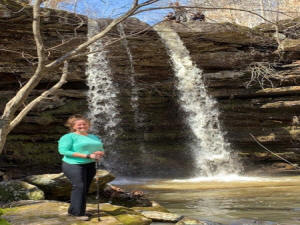 Awesome time. Trails are full of folk hiking. It's good for you.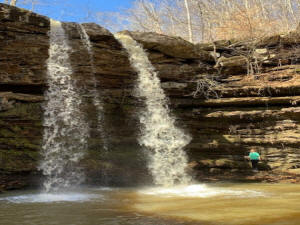 Kevin said we get another bonus there is a 3rd stream on this double fall!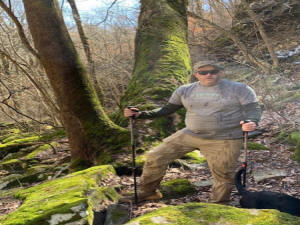 We had two Walmart employees on this trip!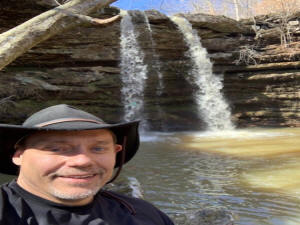 Trail heads were full of cars as we drove past them.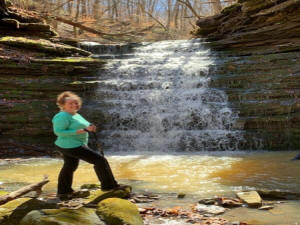 Owl falls perhaps!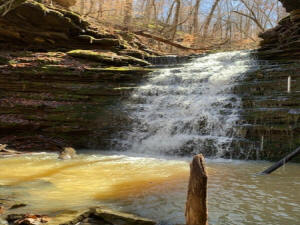 Thanks Arkansas for a wonderful day! Thank you God for a creation that we know as fallen and it just makes us marvel at what God can create perfect!