July 26th and 27th, 2019 Stockton Lake Mutton Creek Campground. Temps 65 low and 88 for a high no rain and a slight breeze absolutely perfect weather. Lake was up 12 feet and the normal place we race was still under water so we ALL adjusted our space. Race was held near the point of the area just down from the bathrooms. We all camped in odd places with only 3 normal sites being used. The rest of us blobbed out around the bathroom and the caretakers yard and up around the lagoon. Thanks for stretching folks. Click on a picture for a larger view! Zip File of all these Pictures.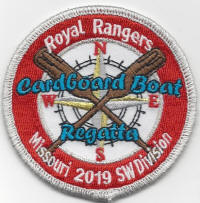 We figure about 21 years of this!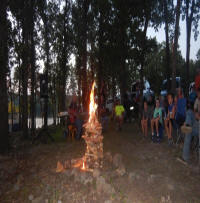 Holy Spirit spoke to us around this fire!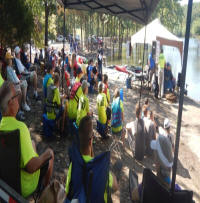 140 Folk in attendance! We had a great time.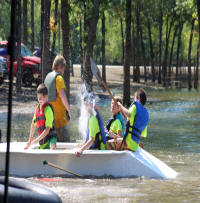 Wow I saw this balloon hit. He just shrugged it off!

We drew from a hat from the 7 churches represented and pulled out Judges from these churches were. Don Arendt, David Julian, John Straughn, Julie Brinson, Paul Mark.

17 races done by these Churches. 150 in attendance. 85 Rib meals
2 Abundant Life Assembly of God
1 Ash Grove
3 Branson 1st Assembly
1 Brighton Assembly
5 Evangel Temple
1 Oak Grove Assembly of God
4 Ozark 1st Assembly

Special thanks to Richard Michael and Rob Batchman for the wonderful race announcing. Gary Rowe and Brent Breshears for Heat Line ups. Dan Rockafellow and Kaylor Stine for the video and pictures. Bill Rhodes kept the Balloon water filling station going in great shape. Justin Fisher filled in as Race computer operator. Paul Elrich was our First Aid Officer. Thanks to the many folks that helped out in all corners of this event.

Ray Reece our SW Division Coordinator along with Dan Rockafellow kept our mouths watering for that Wow Rib Dinner and lunch on Saturday and Andy's Frozen Custard once again donated a treat for our group of 140! Wow what a neat offering to finish off a great event.

Trip report from Sr. Commander Jim Evans of Outpost 167 to his home church!
We had 10 boys and 6 men spend the night for the cardboard boat regatta.
On Friday after trying to figure out where to camp? (the water is only about 12' higher than last year)
We had lunch and set up tents about 10' from the waters edge.

Then we unloaded the canoes and put on life vest, Rob started teaching the canoeing merit.
They did some rowing and then the hard part.
They sunk my canoes????
This was to teach them how to upright a capsized canoe in deep water.
No fear 3 of us adults were standing in the water to assist.
Each canoe had 2 boys in it and they took turns helping right the stranded canoe.

Then we worked on team work.
Getting in the canoe and rowing around the TREES!
Yes the race course was around trees this year.
This was followed by several hours having fun in the water.

We had a great rib & baked potato dinner.
Then a Great message at the evening council fire.
Then some time roasting marshmallows before turning in around 11.

French toast for breakfast around 7 am, then prepping tents for loading after racing.
Then registering boats and waiting on the judging of designs.
Another Great message before the racing begins.

We had 1 race in the RK/DR age group.and these young men received 1st place in speed.
They also received 1st place in design for the Space Shuttle.

Then came the AR/ER age.
We had 3 races in this age group using the USS Pastor Daren,
The first team captained by Kason Nelson received 3rd place in speed.
The second team captained by Collin Fortner received 1st place speed.
The 3rd race was a FUN race.
We had 11 boys on the boat for this race.
One even fell off and got back on. They were in that heat race still the first boat to complete the course.

We ended up with 5 trophies after all races were finished.
We had lunch and then we took an hour to have one more fun time in the water then loaded up and headed home.

Thank you to ALL who took part in this fun event.

Jim Evans

Click on a picture for a larger view. Special thanks to Rob Batchman, Dan Rockafellow, Crystal Stine and Mark Jones for sharing these pictures with us.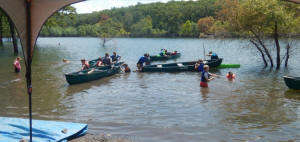 Canoeing Merit in Process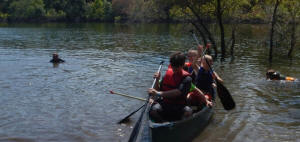 We practiced teamwork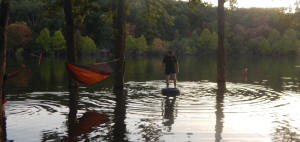 Trees added a different challenge they don't move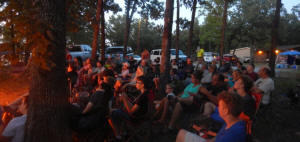 Richard Michael delivering the Council Fire Service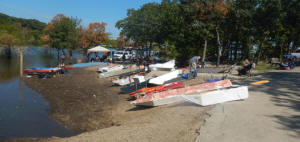 Lake was way up!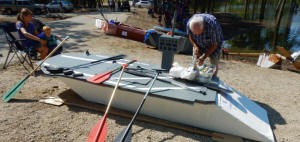 The unsinkable USS Pastor Daren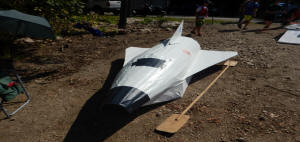 1st Place design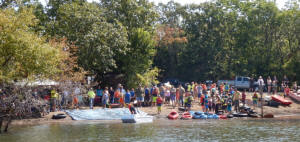 Nice shady area to watch the race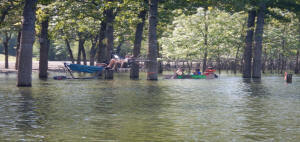 Racers got 30 points if they got the guys in the hammocks.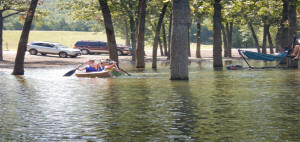 They had a great time
Start and Finish Line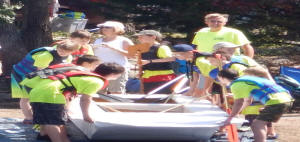 Team Ozark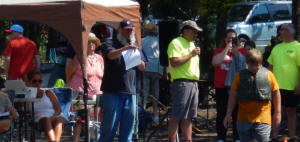 Richard and Rob Announcing the Fun!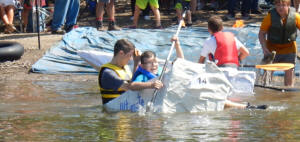 Boat Builders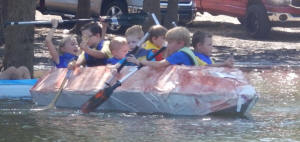 Wow this is something!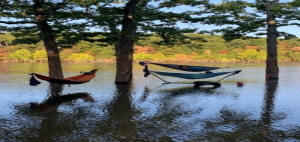 When it came time to sleep they left open the top incase it dropped into the watr!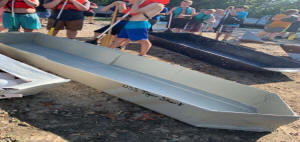 Lots of open boats this year only 3 sunk out of 17
Pictures by Dan Rockafellow and Crystal Stine