April 12th, - 13th, 2019 Hercules Glades Coy Bald Trailhead. Wonderful weather. High of 65 low of 47 no rain. It was in the forecast so we tailored what we wanted to do to what was best for all. Click on a picture for a larger view! Thanks to Rob Batchman, Dan Rockafellow and Mark Jones for all these pictures. Zip file of all these pictures. For some this outing it was Christian Fellowship. For others it was a campout. For others it was a outreach program called Better Boy Brotherhood. For some it was Royal Ranger Ministry. Some it was just what God had in mind for them. Some it may have been handing out a glass of water. What ever you think it is...rest assured someone somewhere will call it something different. Why because we are all different and have different view points. Still ministry.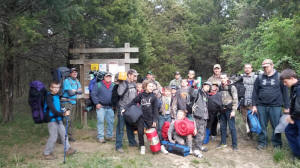 New folk don't know what a trail head is.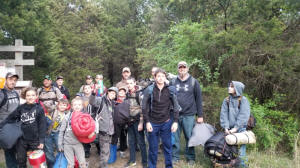 Great ministry being done.
New and tried and true help one another for Good.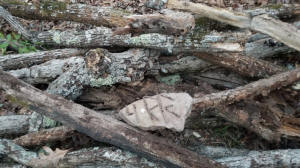 Whats that say? 4 RR We found this on our backpack down into the devils den.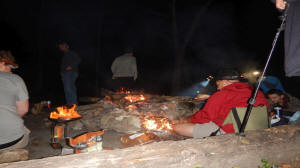 Cooking around the campfire! Best of times!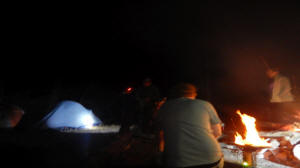 It's roughing it yet it is very good for the soul.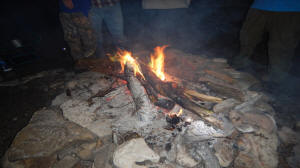 Firewood was gathered by a Royal Ranger Leader and her two sons! Prasie Jesus for them! Servant Leaders!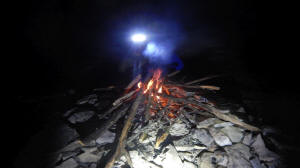 God blessed us with perfect weather.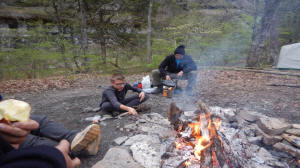 Boys becoming real men!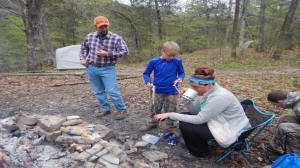 Famlies are so important to God!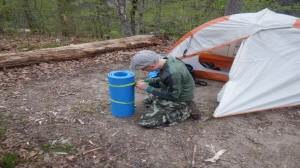 Starting to pack up gear.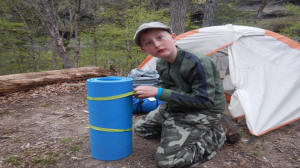 Testified around the council fire God is calling him to help the poor.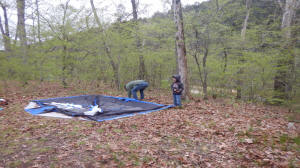 Large tents can be backpacking tents. Will is what makes the difference.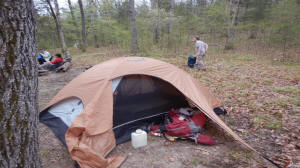 Bring your own, cook your own or go hungry. It's Biblical!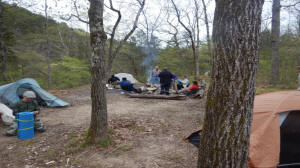 4 camps!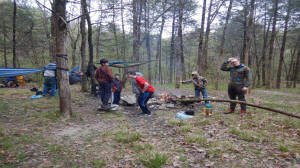 Hammocks hanging!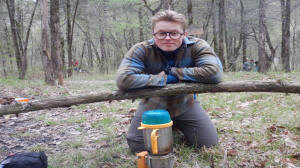 FCF VP! New Biolite! Craigs List!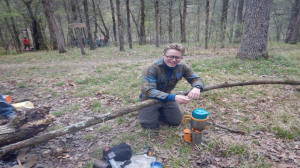 Camp where we found discovered something when they were looking for the guy that master minded the 911 terror attack.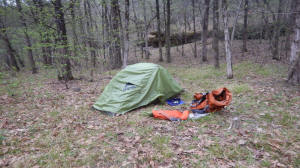 Rockafellow Camp!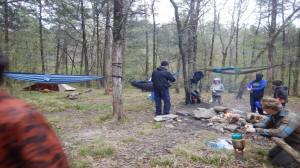 Sharing Campfires!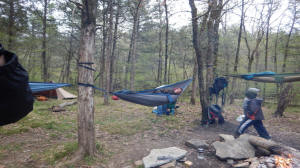 Pow Wow pagent directors hanging out!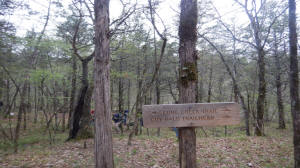 Which sign will you follow?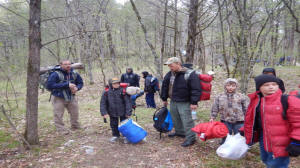 Better Boy Brotherhood is buiding Godly men!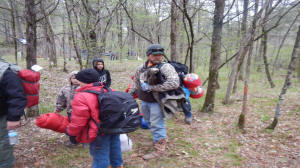 Packing up and only group that was right on time!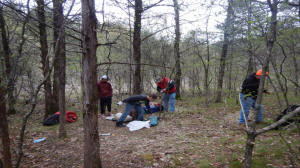 It was flat but with some rocks. Just 100 feet more and we could have offered softer ground.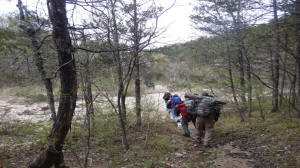 Long Creek gave music all night long!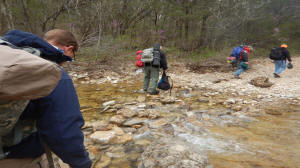 Crossing a creek stepping across stones. YUP!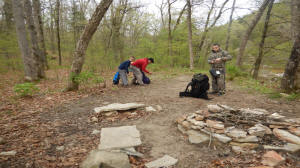 Base camp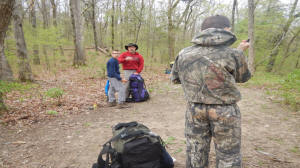 Sometimes you have to take the good with the bad! HA!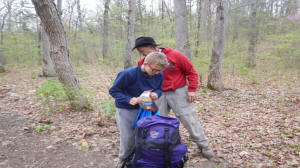 Helping young men pack packs.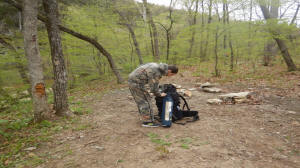 Boys need good challenges! We need to give them challenges.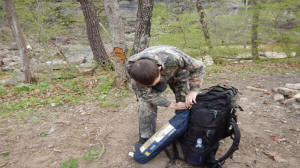 It takes a few trips to get things figured out.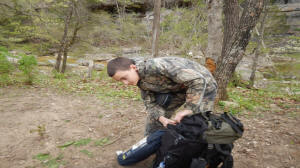 He is pretty quiet he finds out he had a new puppy today in the house. Then we couldn't get him to quit talking!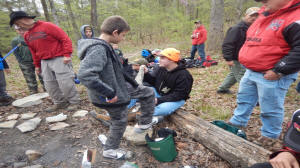 Such good Christian men giving of their time!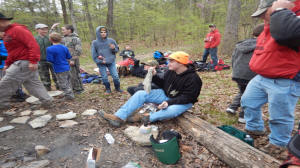 Just before morning devotion.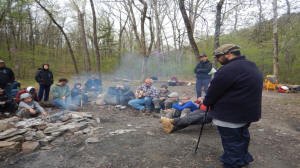 Some overcome all kinds of fears on these events.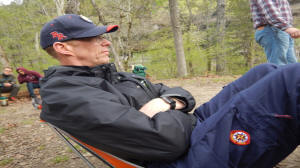 God blesses us with the best of people!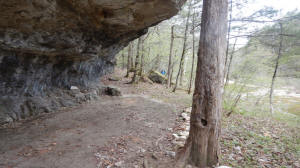 Camp over hang. I have never camped here before.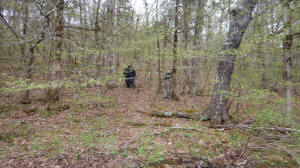 Bushwhacking can be liberating and thought provoacing.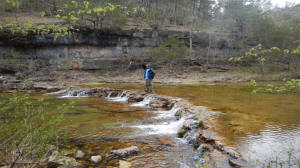 This is pretty!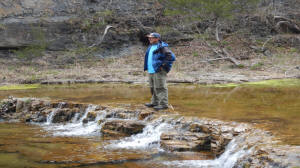 God hears our Prayers!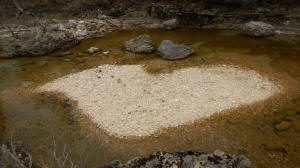 We all saw a heart in this view!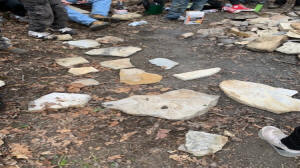 Rob knows how to inspire Boys!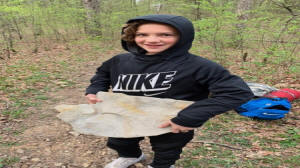 A prize!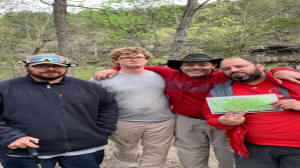 Friends lift friends up!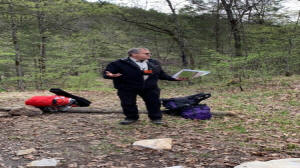 My heart is to serve!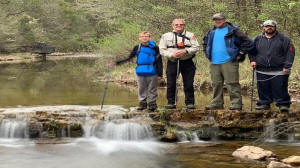 They are just wanting me to walkout and slip and get wet!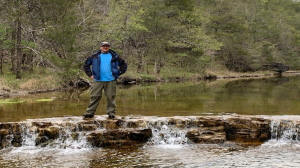 Ha! Show off..it was funny watching him make his way back to shore!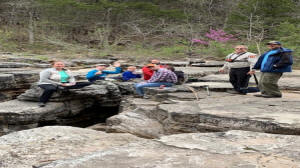 Lunch at Long Creek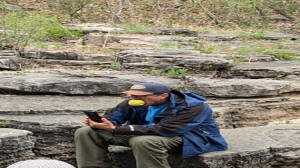 Millinals gotta love them. Can't talk with a apple in his mouth! HA!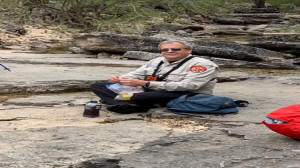 This guy was saved by Jesus Christ! He has had his hands kissed by a invisible being. He was translated 2 times trying to quit his job 28 years ago.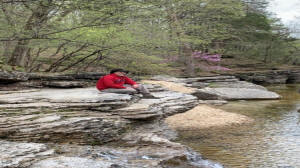 This guy is a Gift from God. My best friend!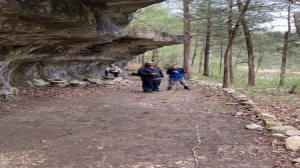 Camp overhand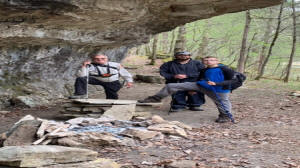 I slept for 3 hours after getting home from this place!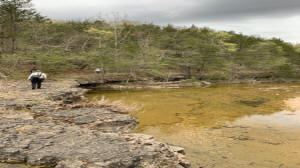 Awesome Sauce!