Sam's Throne Arkansas April 1st, 2017 Temps low of 44 and high of 70. Most of the day was over cast a bit cool then it warmed up nicely.
28 folk with 17 youth camped over night at the National Forest camping area. It was car camping to the max. Pull up and camp with in 100 feet of your car.
Click on a picture for a larger view. Silver Rappelling Merit was earned by over half of the folks rappelling. The Slope is bluff is 87 feet high with about 12 feet of a slope at the top then it's a free rappel the rest of the way down. The week before we took a group of 12 and went to the local climbing gym and got/refreshed belay certifications and did some climbing and working on the ropes. It's a good plan to do this. All of our folk that got on ropes rappelled down this year. Being able to Top rope belay them from the top allows you to be sure they are hooked up correctly and incourage them as they face one of the biggest natural fears in life. A great time to pray with them and enjoy the moment with them. The team at the bottom on Fireman belay keep the rope commands working. White Rope, Gold rope, Green rope. The young men are interest in tying knots. This is a good time to teach them...but I tie the knots we rappel down. With out God I wouldn't be doing this! With God all things are possible. I am thankful he sends me help that is closer than a brother. Lots of them. You guys are the best!
Special thanks to Rob Batchman and Mark Jones for the pictures. Click on a picture for a larger view.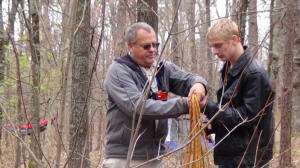 Teaching how to store a rope and for hauling.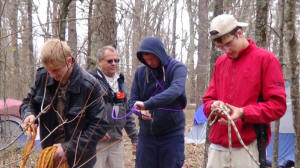 Figure 8's Best knot ever!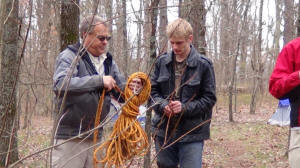 Hands on!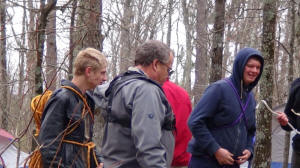 Hey this works good!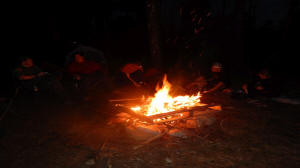 Love fire!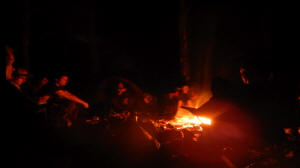 Great council fires!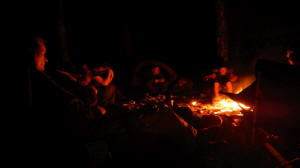 So much laughter and fun!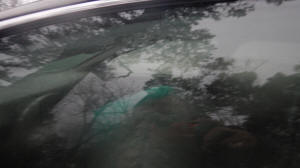 What sleeping in the car?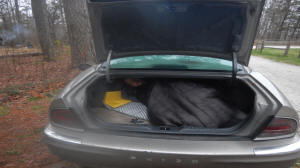 What sleeping in the trunk?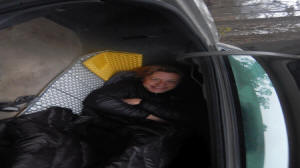 SW Div. FCF VP is now strung out on trunk sleeping!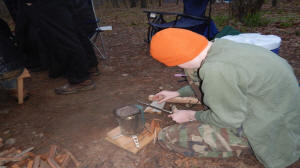 Battoning Wood!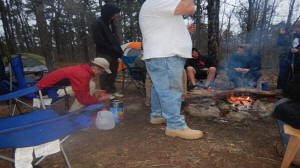 Oliver has a new Backpacking Stove! Young men enjoy their gear.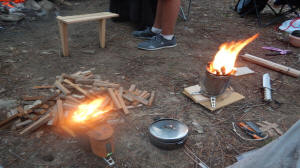 2 Biolites READY!
Did you say 3" spider?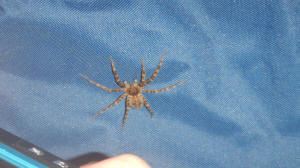 He was big!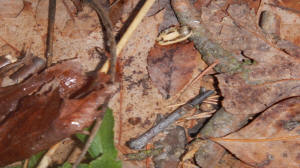 Centepeed..can't tell you where though!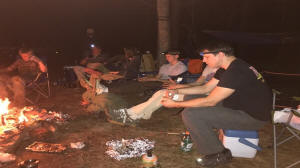 22 campers!
Young men are worth the effort!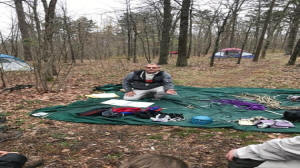 Don't step on the rappelling gear...never, never, never,never, never step on a rope!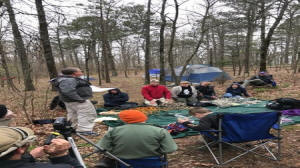 Perfect day for teaching.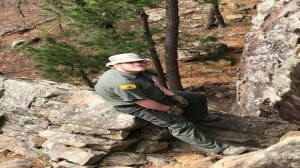 Good friends helping out with a call on their lives!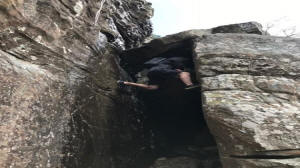 don't ask no questions..I will tell you no lies...over 18!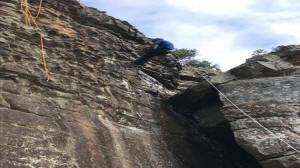 The catacombs!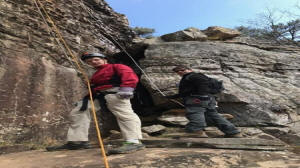 Belay landing!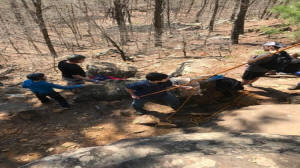 Learning Belaying!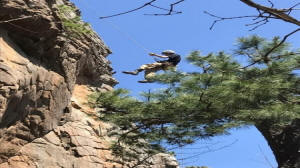 James Evans has a FREE SPIRIT! Thanks for the help James!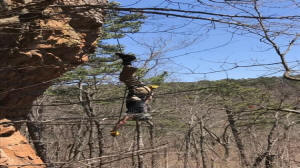 Ok..ask James about this one..it took me by surprise!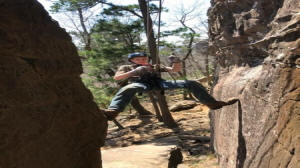 A young man swoops in and says HI! to a young lady...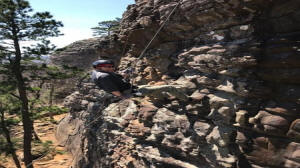 Ok...remind me why I am doing this?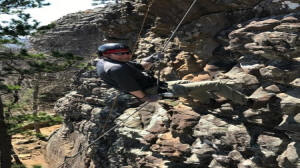 Now I remember!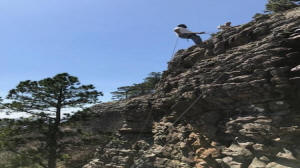 Prayer before we go over the edge!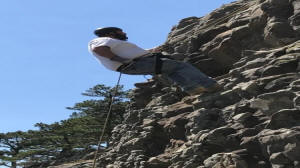 Facing a fear is a under Statement!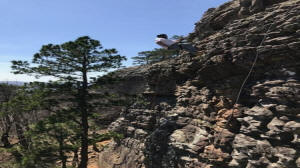 I got this!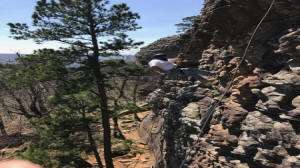 Not so bad! This is fun!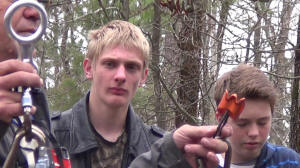 They don't look the same?
87 feet down!
Covering the material of the Silver Rappelling Merit.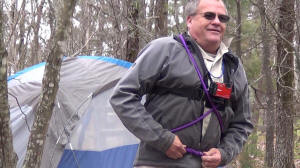 Ok.. no room for the square knot. Diet time!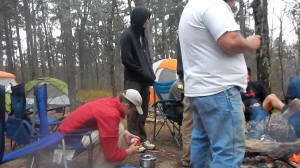 New gear!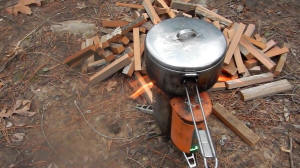 I love this stove. It's like having your own camp fire!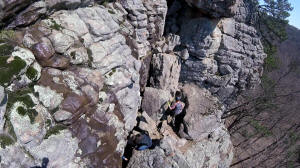 Great surfaces for climbing and rappelling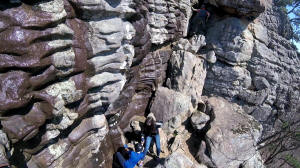 Catacombs allow us to go from the top down.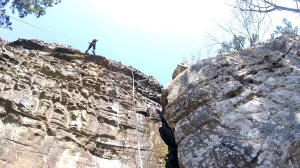 That is a long way up there...even farther down!!!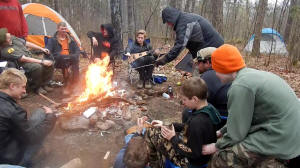 The young men had a great time.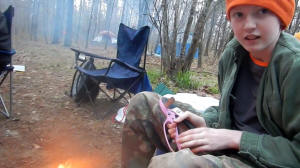 Talking wood working here.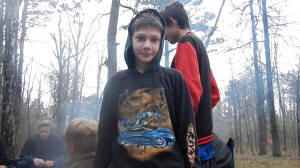 Youngest in our Group he will rappell in a couple of years!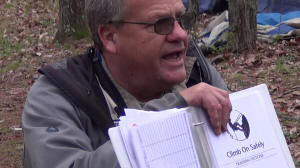 Climb on Safely