What a perfect Weekend to Backpack in February. High of 72 low of 52. Nice backpack from Steel creek access on the Buffalo River Trail. Then down to the Old Buffalo River Trail near Snavely Place. Then over to Hemmend in Hollow over look. Then the OBRT back to Steel Creek.
Marshall, Ernie did 13 miles and David, Joshua and Mark. Did 6 miles. The scramble down from the top of Hemmend in Hollow Falls was a real workout. Video Link of that Scramble on Youtube.
Click on a picture for a larger view.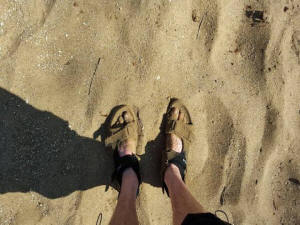 Lots of Sand was washed in during this last flood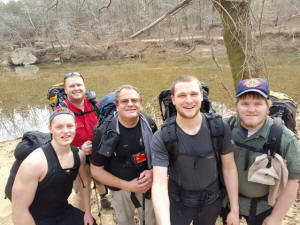 Selfies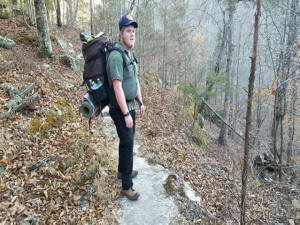 Ernie on the BRT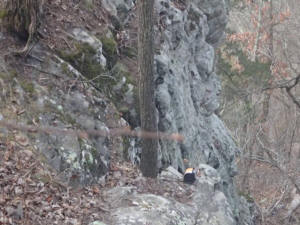 One lucky Jet Boil! Rolled downt he hill and almost went over.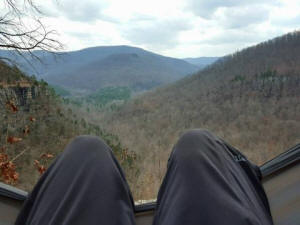 Hammock hangers!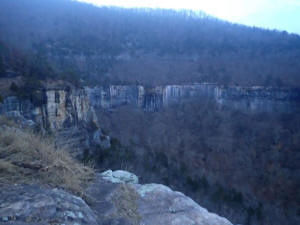 Top of Hemmend in Hollow Falls.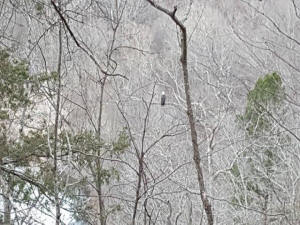 American Eagle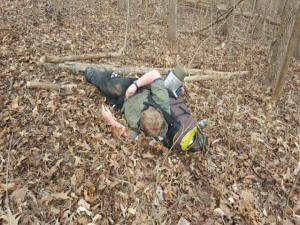 Ernie after he got waylayed by a tree.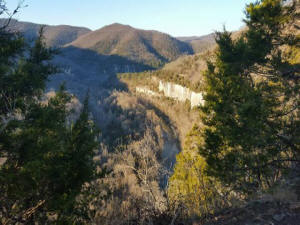 Over looking Steel Creek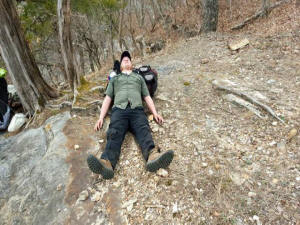 That scramble down was hard he just came up it.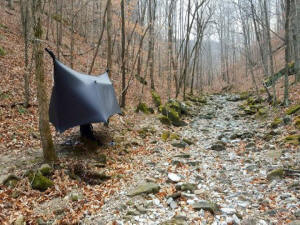 Beech Creek (I think)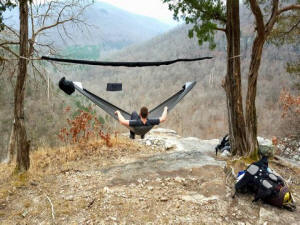 Hanging Hi!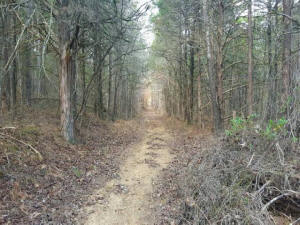 OBRT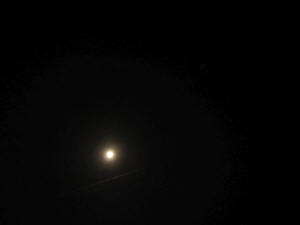 You can't see the ring but it was there. It was cool.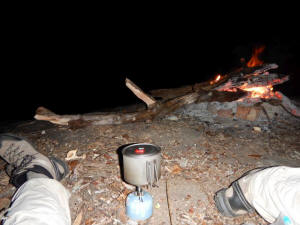 My new Stove!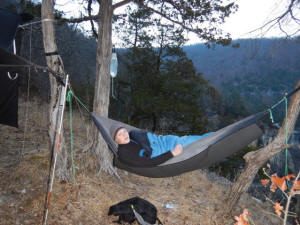 Joshua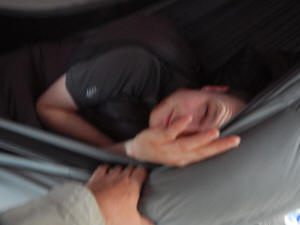 Get up!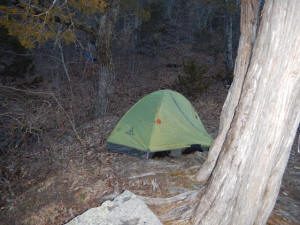 Erine's tent.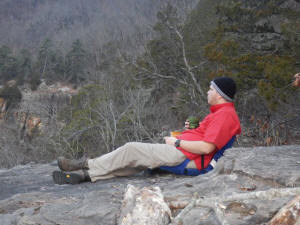 Dave taken in the view.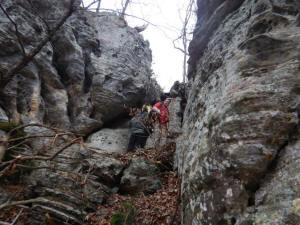 This was not easy!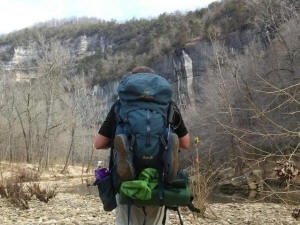 My backside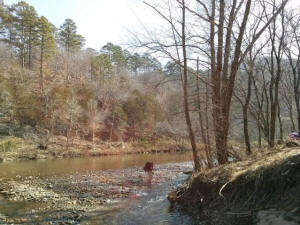 I love river crossings!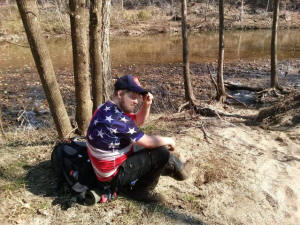 Erniest is a good man!